If you love gallivanting to exotic destinations as much as you love your Jimmy Choos, then check out the ads created for Conde Nast Traveler magazine. Created by American graphic designer Marta Kohn, the chic and sexy shoe-inspired ads combine high fashion footwear with well-known landmarks from prominent cities around the world. We love these imaginative ads but can't help but wish that these shoes were real, rather than works of Photoshop genius!
To top it all off, copywriter Adam Reynolds created some catchy little phrases that epitomize the excitement of discovering a fabulous pair of heels, and the thrill of new destinations.
(Image from www.martakohn.com)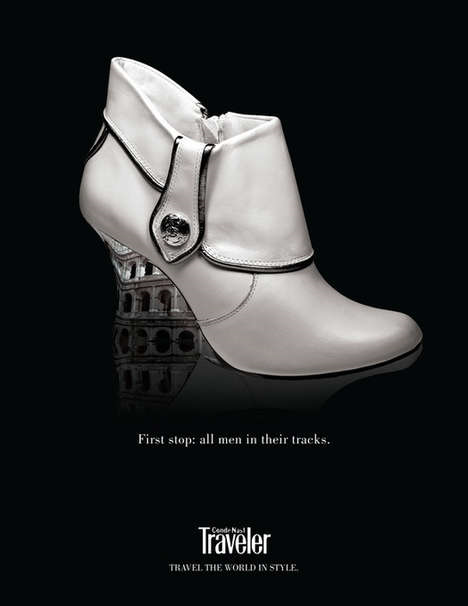 (Image from www.trendhunter.com)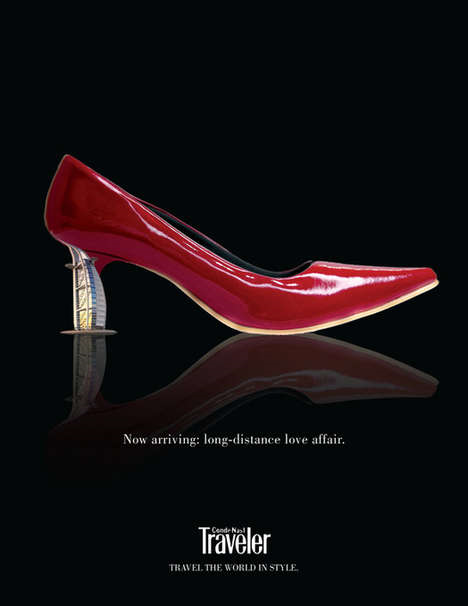 (Image from www.trendhunter.com)
If all this shoe-tourism has got you pining for a pair of your own landmark heels, you are in luck! Geox has launched their very own pair in homage to New York in their Spring/Summer 2010 collection. Featuring an Empire State Building heel, these multicoloured sequined pumps are guaranteed to turn heads wherever you go. Show your love for the Big Apple and strut your stuff in gold or silver, but act now as these are limited editions and may be gone before you know it!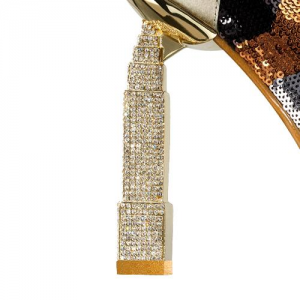 (Images via trendhunter.com and shoesmitten.com)