How often do you flip through a magazine, get excited by a pair of gorgeous shoes, only to be let down by the fact that the lovely items are far, far out of your price range? If this happens to you you are not alone. The sad fact is that a majority of fashion mags publish clothing and accessories that are out of reach for the average shopper. That's why it's great to see a well-known mag like Glamour doing a spread with some more accessible items. In this military-inspired editorial models sport high heels from the usual high-end arena – like the Burberry Prorsum boots seen above, which retail for around $1400. However, their looks also include mass market brands like the Topshop boots seen below. These are a much easier to manage $270.
Click here to see the rest of this spread, which includes boots by Christian Louboutin, Dior, Timberland, and DKNY.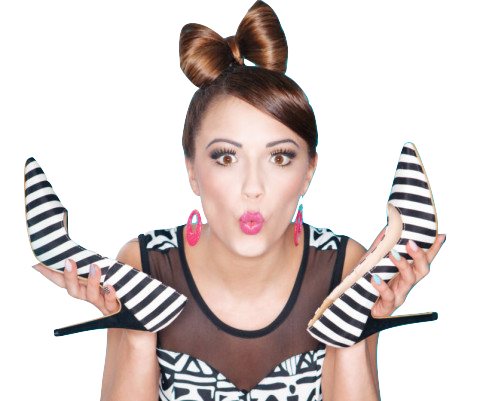 Learn to walk in high heels more comfortably
Master the skill of walking in heels without wearing them every day!