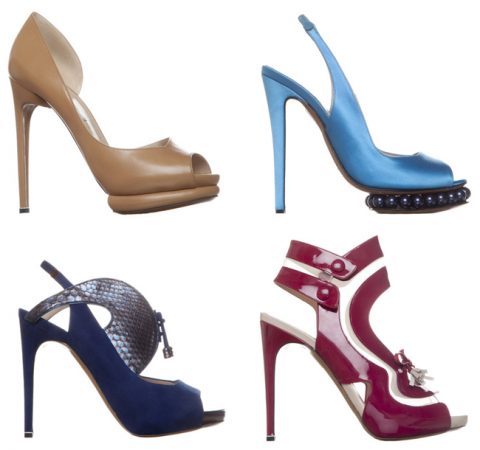 As much as we love high heels, we do admit that some of them can be pretty impossible to wear for any length of time. Thankfully, many brands actually made shoes that are sexy, stylish, AND kind to your feet. But what brands are they?
Like anything else, it will be subjective to your unique feet, but we can all use a few tips from folks who are privy to pretty much any shoe there is on the market. UK's The Guardian asked a number for fashion editors, store directors, and otherwise fashion mavens which brand of high heels was the most comfortable. There were a number of answers, but several of the ladies named Nicholas Kirkwood (see some of the Spring 2011 collection above). The good news: not all of the picks are expensive!
Jess Cartner-Morley, Guardian fashion editor
"I am going to get thrown off the front row for saying this, but high heels don't have to be expensive to be comfortable. Yes, there are some hideously painful cheap shoes out there – but I've got 4in heels that cost £500 that I can't walk in, and 4in heels that cost £30 that I wear all the time. Marks & Spencer do incredibly comfortable high heels – and they do half sizes, which is rare on the high street and important because heels need to fit."
Lorraine Candy, editor-in-chief, Elle
"The easiest and most impressive heels of the moment come from Nicholas Kirkwood. The sculptural look and fierce styling implies they'll be a devil to keep on all day but they are without doubt the most comfortable of all the new designers. I wore his 6in black suede ankle boots from dusk to dawn at last season's fashion shows and it's the first time I haven't changed to flats during the day."
Savannah Miller, designer, Twenty8Twelve
"My most comfortable high-heeled shoes are my Nicholas Kirkwoods… And they are very beautiful, too… An anniversary present from my husband!"
Lulu Kennedy, director, Fashion East
"Definitely Nicholas Kirkwood. I've danced all night in them, no exaggeration, and they didn't hurt at all!"
Alexandra Shulman, editor, Vogue
"Unquestionably Manolo Blahnik creates the most comfortable high heels. And they don't make you look like some extra from Star Wars."
Caren Downie, buying director, asos.com
"It's really all about the construction – if the style has a platform or a wedge, it is infinitely more comfy. But if you want a name, it has to be Margiela."
via The Guardian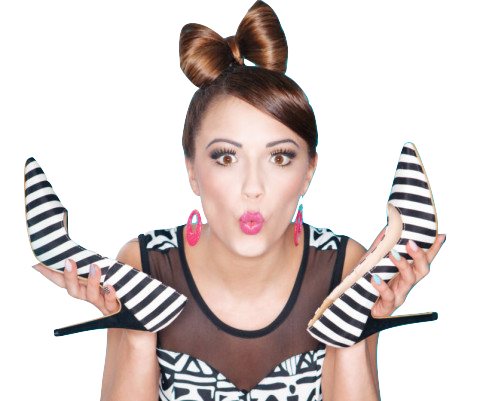 Learn to walk in high heels more comfortably
Master the skill of walking in heels without wearing them every day!