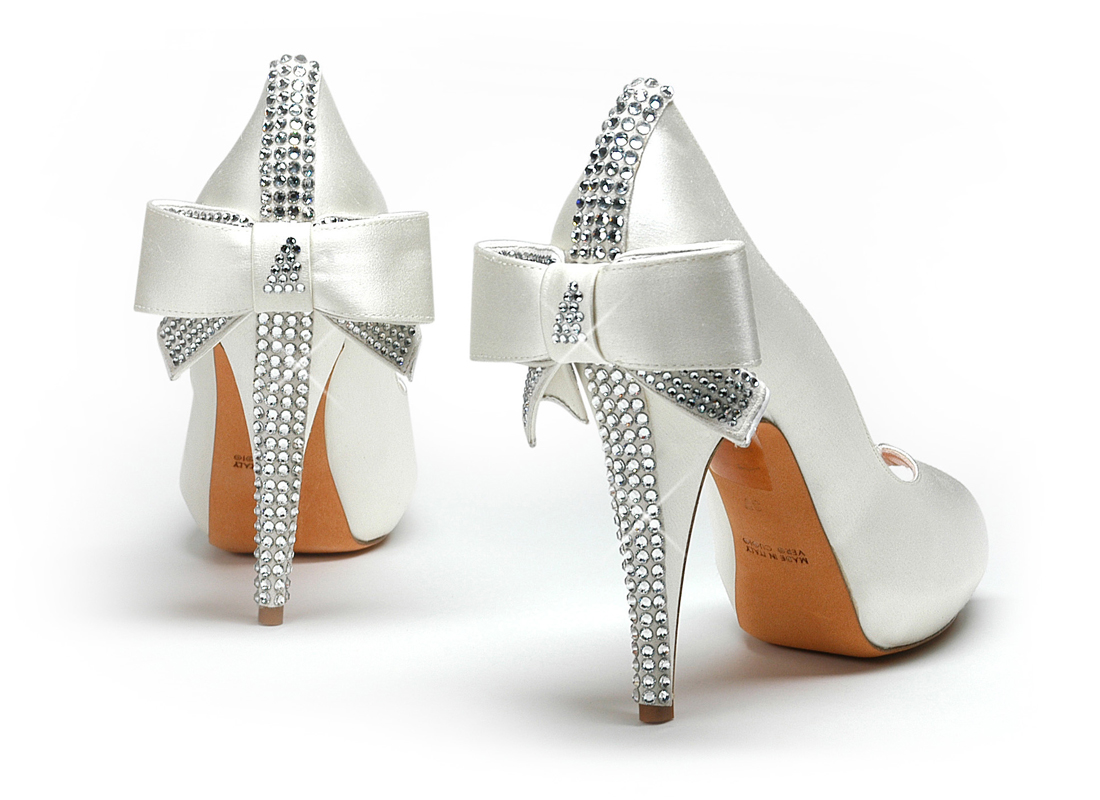 With the royal wedding just a couple days away, coverage on the massive event has reached a fever pitch, and everyone – whether fashion lover or not – is speculating on what future princess Kate Middleton might wear for the ceremony and related festivities. Those who have placed money on what color her dress will be (yes, that's really happening) might want to take heed of the insider tips on what brand of she's she's like to wear.
Above are the "Cerise" bridal heels by Aruna Seth. According to Footwear News, the designer has been in talks with the palace about the affair:
"There's been interaction," said Seth, confirming talks with the palace. "But we won't know if she's wearing our shoes until the actual day." If she had her pick, however, Seth would like to see the future princess go classic at Friday's affair. "She'll be watched by billions of people, so you don't want her tripping or not being comfortable in a high heel," she said, suggesting a ballet flat for the ceremony and heels (including the embellished blue satin look at right) for the rest of the festivities.
Flats?! Goodness, no! Certainly a princess gets enough finishing school to know how to hold her own in a pair of heels. Even if the world is watching.
Here are a couple more styles we like from Aruna Seth
Elisabeth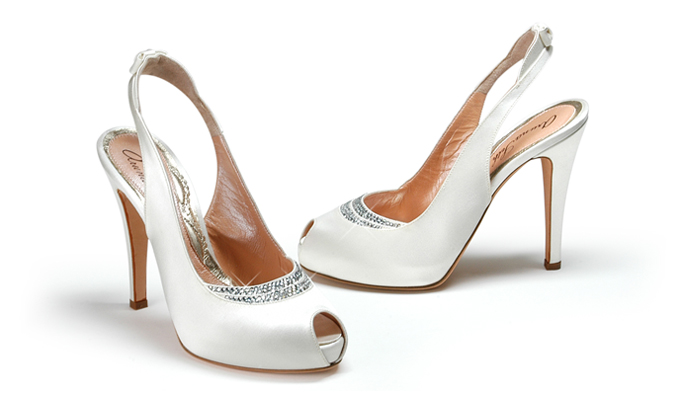 Samantha