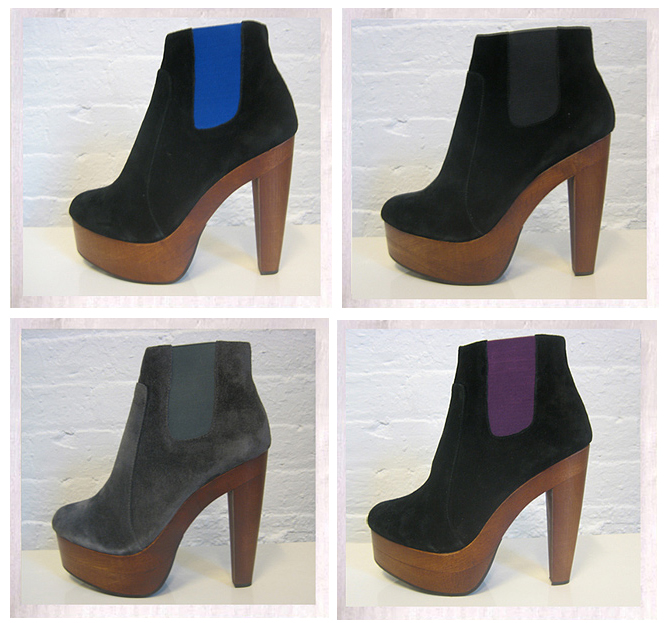 Madison Harding is an exciting young brand founded by designers Barri Budin and Hilary Rosenman. The New York City-based duo met at a liberal arts school in upstate New York where they bonded over common cultural interests. Both ladies would later move to NYC and work in the fashion industry in various capacities before eventually launching their footwear line together. The two sought to produce high fashion shoes that were accessible and still attractive to downtown city girls. The results are collections of chic, modern shoes, with just the right amount of vintage flavor. The mix has attracted such celebrity fans as Chloe Sevigny, Rihanna, Leighten Meester, and Lauren Conrad.
If you could have only one pair of heels, which would they be?
Right now Hilary and I are both obsessed with our black Val boots from Fall 10. They go with everything, are simple yet chic and VERY VERY tall without being uncomfortable. THey make you look and feel amazing! They were such a hit that we brought them back for Fall 2011. (Val Boots are pictured above)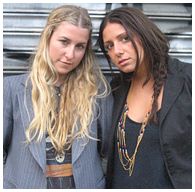 What's it like working as a design duo?
Hilary and I do all of the designing together. Since we have a very similar asethetic, its really fun to bounce ideas off of each other and get inspiration from our own unique sensabilities. Everything else in the business is divided, I work on press, Hilary deals with internal back end and finance. All in all, we are both involved in every aspect of the company.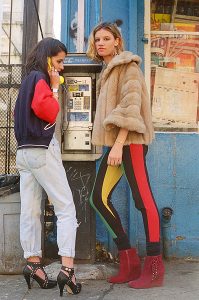 How are you inspired by New York City?
Fall 2009 was very much inspired by the art and music scene in the lower east side 80's. The collection was very "Rocker Girl" and all the shoes were named after female artists who reflect that time and energy. All in all we are constantly inspired by everything we see on a daily basis living in NYC, from people's personal style to found objects and old vintage books and magazines we collect from vintage shopping.

Which shoe brands do you admire?
We love Pierre Hardy, Lanvin, Miu Miu, All Vintage 70's shoes and 80's Charles Jourdan
What do you think about difficult high heels on the runway?
I personally think high heels go hand and hand with all woman's fashion. Nothing makes a woman feel more sexy, beautiful and put together like a great pair of super high heels. Everyone falls from time to time…shit happens…maybe the models just need to be more careful;)
At what age is it appropriate for a girl to start wearing heels?
I didnt really start wearing heels till I was in my 20s. I think heels should be saved for teenagers and adults. Kids should be kinds and not concern themselves with body concious accessories.
Do you have any other past or current career ambitions?
I have always loved fashion and all things expressive and creative. I actually got my masters in Art Therapy and will probably revisit practicing one day in the future.
Gloria


Cassidy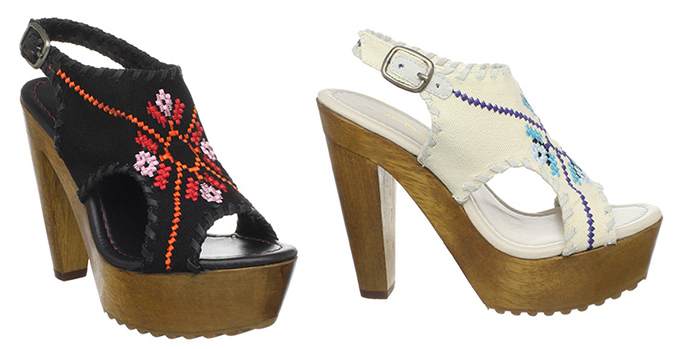 Peggy-O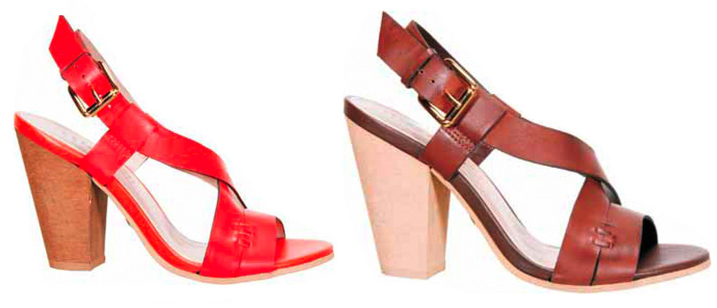 Above are a few beauties from the Madison Harding Spring 2011 collection. See more at the brand's website, madisonharding.com. The site is crisp and clean and, as a bonus, there's an adorable paper doll game that let's you play dress up and "try on" different shoes from the collection.