Ashley Olsen and Mary Kate Olsen (most often referred to as the "Olsen Twins") have made their mark both as film stars and as leading ladies of fashion. Now their younger sister Elizabeth has broken onto the scene as a new stylish one to watch. Here she attends an event at the 64th annual Cannes Film Festival wearing a slinky black dress and a pair of jewel encrusted high heels.
The name of that shoe? It's none other than the Hangisi pump by Manolo Blahnik. The pair was made famous by the hit movie Sex and the City, when leading character Carrie Bradshaw christens a penthouse closet with a blue pair. Watch the scene here. The shoes retail for $945 and are available and fine department stores like Nordstrom.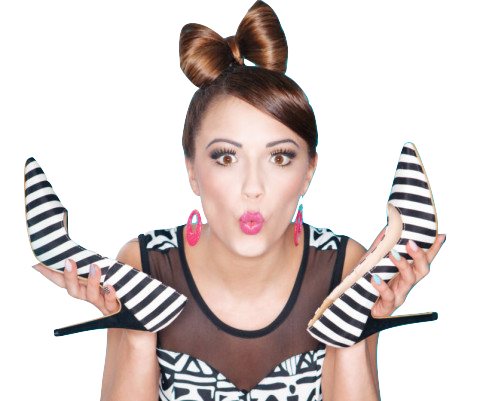 Learn to walk in high heels more comfortably
Master the skill of walking in heels without wearing them every day!