Pop icon Cheryl Cole has released her first shoe collection, which went on sale via stylist pick earlier this week. The heels were designed by Cole over a period of some months, with a lot of late nights into the bargain.  We don't think she would have been lacking inspiration though- the star confessed to Grazia magazine that she owned about 2,000 pairs of shoes!
I hoard them all over the house, in cupboards in the kitchen, in the bathroom, every room."There is a big chance when you open the fridge in my house there will be a pair of shoes at the bottom.
Cole explained her hand in the design process of the new range:
I think some people would be surprised by how hands on I've been, from the initial design to picking the right fabric, material, working out a structure and a shape that works.
One of our favourites from the new collection is the Ri Ri ponyskin boot (pictured above). Cole says she loves leopard print and loves high heels – "my favourite elements combined in one super sexy boot."
Meanwhile Your Royal Hotness (below) is Cole's "signature shoe" – "…it had to represent me – it's girly but glam, all at the same time. I love every detail from the studs to the heart on the heel."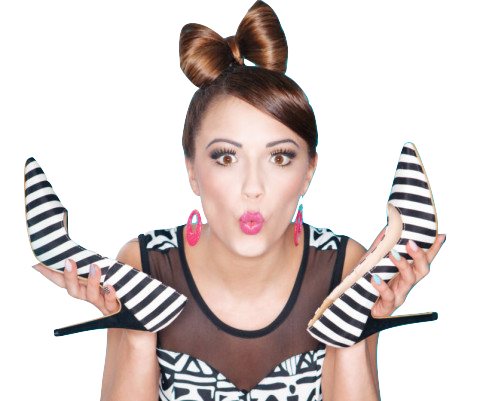 Learn to walk in high heels more comfortably
Master the skill of walking in heels without wearing them every day!