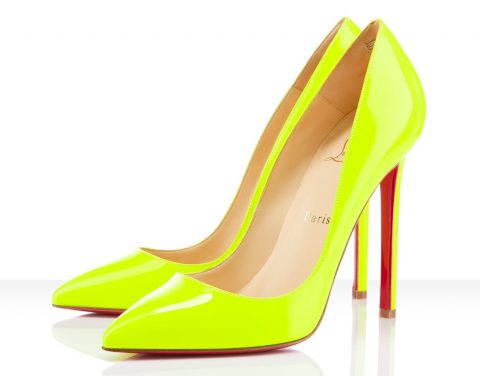 We need to say it outright: nothing compares to the Louboutin Pigalle. The exquisite cut of this iconic shoe has been turning heads for damn near a generation. Add the signature red sole, the legendary Louboutin craftsman ship and this striking fluorescent yellow color, and you have a heel that will stop people in the streets.
On the other hand, $625 is a lot of money to risk getting caught in a crack in the sidewalk. For a different take on the fluoro yellow look, how about these Protest pumps from Fergie? Like the Louboutin they've got the pointed toe look, but have a slightly lower heel (4 inches verses 4.7 inches) and a different, rather more sturdy-looking cut. Man-made, they're available from heels.com for $69.99.
---
Naughty shoes!
One 6 inch stiletto sandal outsells all others. This is it.
---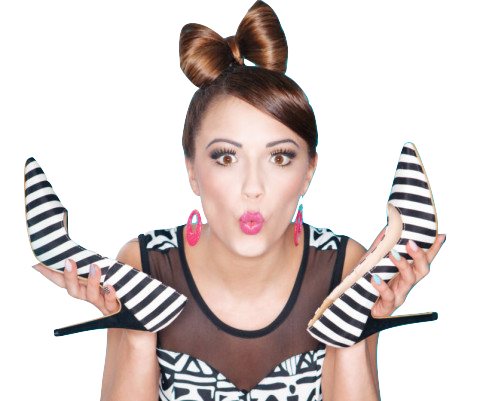 Welcome, Heel Lovers!
Do you adore high heels?
Subscribe to my free newsletter and get high on heels now!
Discover more incredible high heels