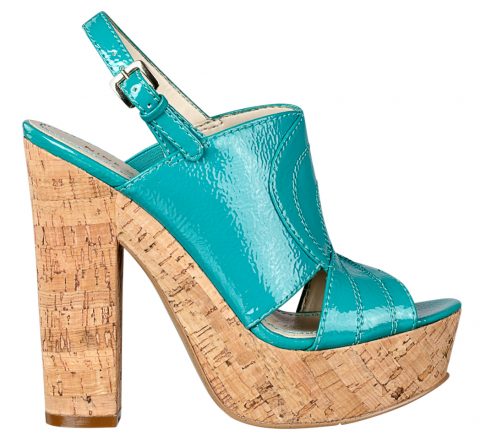 Nine West has launched a multi-media campaign to promote its "Actout"  platform sandals. These ultra bright glossy beauties have a  5.25″ heel and 1.5″ platform and are available in Aqua (pictured above), Light Orange, White ( both below) and Black.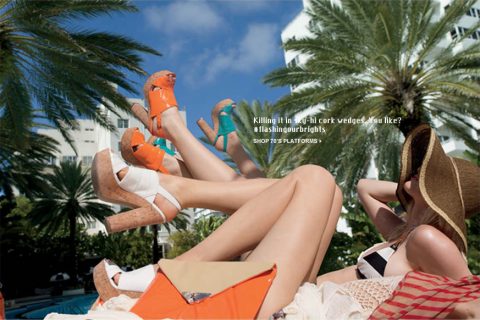 The tagline of the campaign is "Killing it in sky-hi cork wedges" and it includes the video below. Supporters are encouraged to use twitter hashtag #flashingourbrights to join the conversation. Actout is available from Nine West for $89.
http://www.youtube.com/watch?v=JV5XarQzIgQ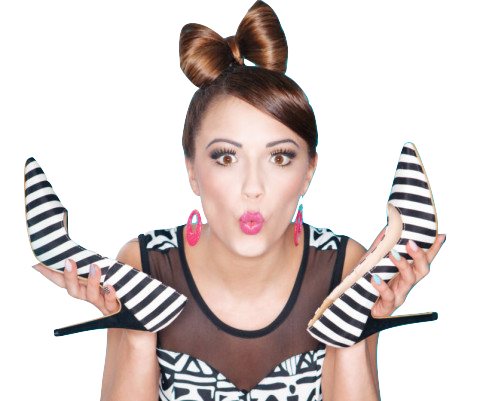 Do you adore high heels?
Subscribe to my free newsletter and get high on heels now!