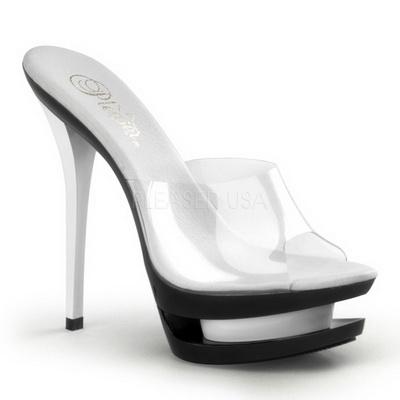 Reporter Sarah Tressler, who covers society events for the Houston Chronicle newspaper in Texas, has been reportedly moonlighting as a stripper, according to rival newspaper the Houston Press. The Press reports that Tressler is a "society reporter for a big-city newspaper by day, stripper by night," and that she blogs, Facebooks and tweets about her life as an "angry stripper."
For some reason the "story" has made headlines around the world although it seems to us that what Tressler does when not on duty is her own business. Isn't this the sort of thing that makes the internet great?
Anyhow, Tressler's blog "Diary of an Angry Stripper" (which has since been put on private security) does have some useful information on the high heels required for  the trade. First, Tressler points out that stripper shoes are the defining aspect of the exotic dancer:
You can wear a turtleneck on the job (which I actually do during the winter months) or a stripper dress; if you're not in stripper stilettos, there's sometimes no way to tell the difference between a dancer at work and a slutty, wanna-be stripper/female customer who comes in to impress her would-be boyfriend or bored husband. The shoes should be plastic, comfortable, lightweight, and super f—ing high.
Tressler advises to get the right shoes from a speciality stripper shoe maker like Pleaser (pictured above), pointing that everyday stilettos aren't made for the tasks stripping requires – like sliding into the splits, banging the heels together and spending seven hours walking around the floor of a club.
There's a reason Pleaser and all the other stripper shoemakers do so much business. A good stripper stiletto is the Nike of high heels.
Tressler says she goes through about 10 pairs of the stripper heels each year, and keeps about six pairs on the go at any one time -with heels varying from clear (lucite) to fake wood and black. Plus she has specialist baby doll pumps for seasonal celebrations like Christmas and Valentines Day.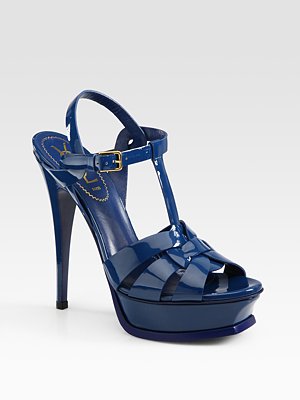 Finally, Tressler has a word for what she says are really expensive stripper heels made of leather and wood, such as  YSL's "Tribute" platform stiletto sandals (pictured above). Commenting on their $795 price tag [UPDATE, March 2016: the shoes are currently sold out at Saks Fifth Avenue] Tressler says:
Any rich bitch who wears them will rave about how comfortable they are – strippers already know that; we've been wearing shoes like that the whole time, but we get 'em for fifty bucks.
Working two jobs, you would hope she could afford them.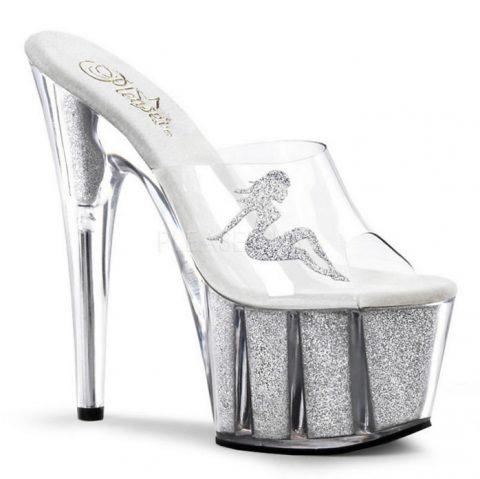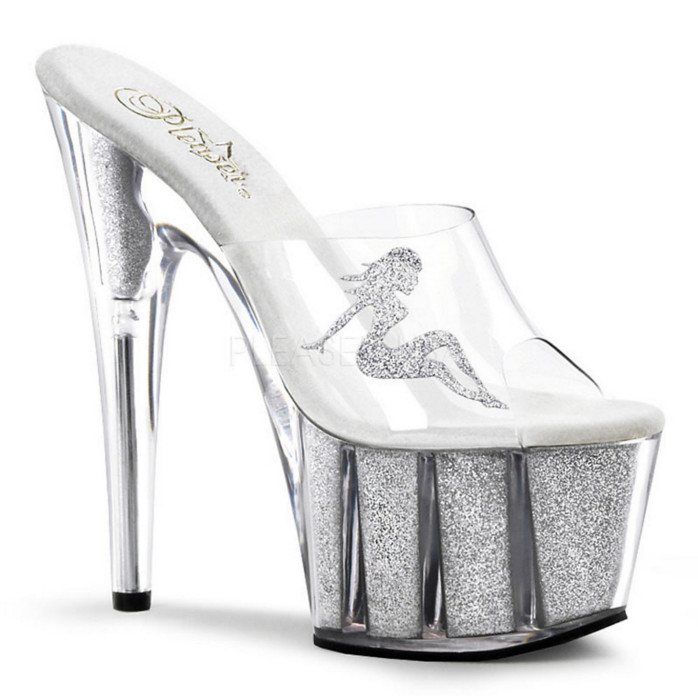 If you'd like to unleash your inner stripper, how about these shoes from Pleaser? The 6.5 inch heels on 2.5 inch platforms are available via our affiliate link to Amazon from $42.95.