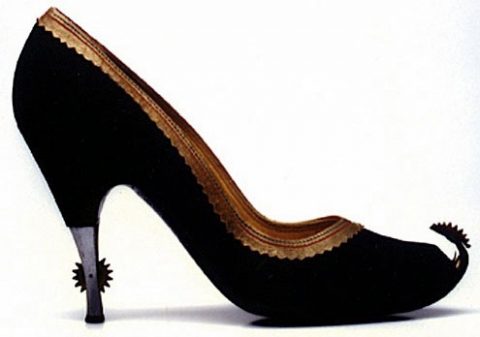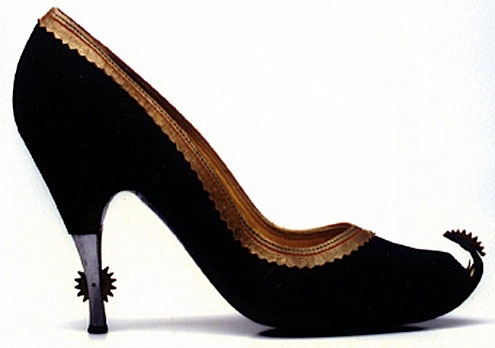 Back in 2001, Manolo Blahnik famously made a pair of stilettos that were too lethal to ever be worn. The killer heels had 9cm high, razor sharp stilettos made of titanium – a metal that is a strong as steel, but much lighter. These lethal, feather-weight heels tapered to a point just 3mm wide at the tip.
Fearing the heel would destroy floors and cut right through carpets, Blahnik elected not to put the killer heel into production. The designer was also rumoured to be concerned about being sued:  "If the wearer stood on someone's foot, it would go straight through,' said Blahnik's spokesman at the time.
Also of concern was the fear that the shoes could be mistaken for weapons at airports, causing unnecessary security scares – and embarrassment for the wearer.
However Blahnik is not the first designer to create a lethal stiletto by a long shot. Alberto Dal Co', one of the first stiletto designers of the modern era, made the Paparazzo (pictured above) in 1953. The Paparazzo was equipped with a spiked, spiral wheel device on its heel and on the toe of the shoes which was designed to keep intrusive photographers  at bay.
The Paparazzo was so iconic that it was entered in a shoe design exhibit at the Metropolitan Museum of Art in New York. Killer heels indeed!