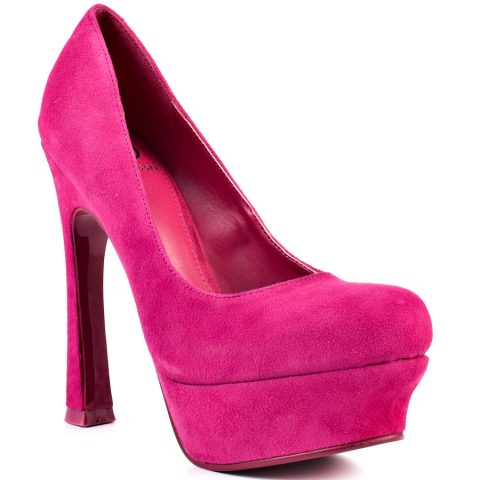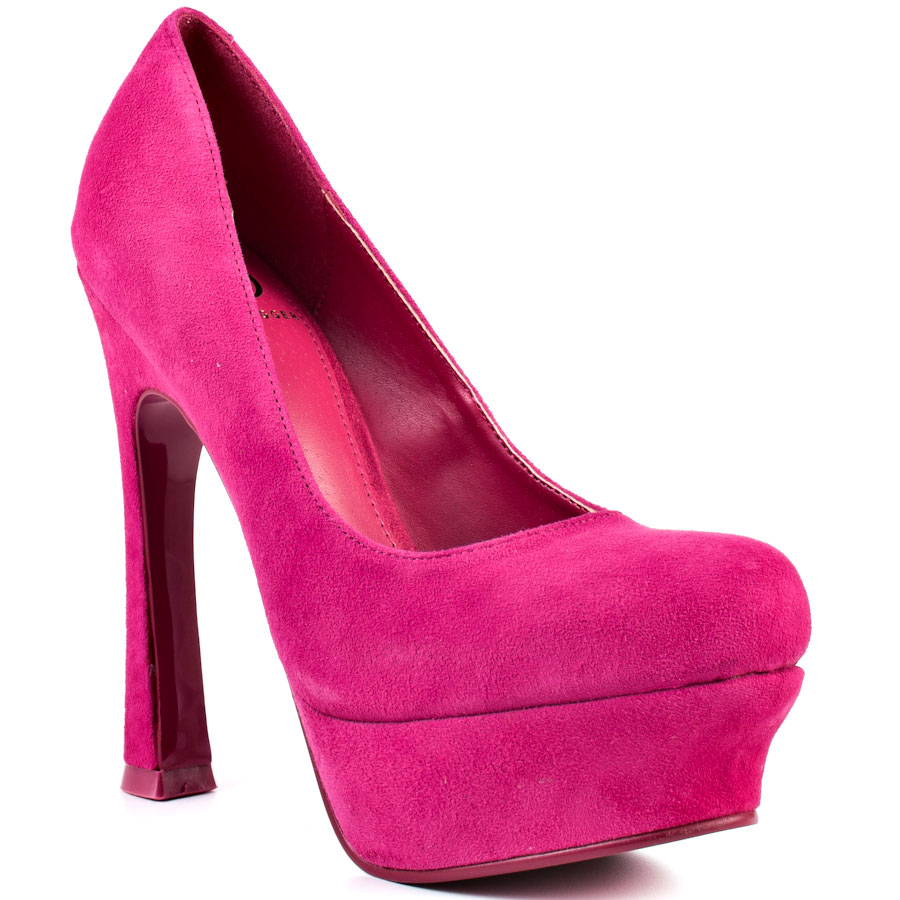 We love a trend at highheelsdaily.com, and right now we're tickled pink about fuchsia suede pumps. Perhaps it's because a pretty pink is one of our website colors, or maybe we just like trying to pick trends. Either way, we can't help but think that hot pink is… well… hot!
Last year we looked at three classic fuchsia pumps, but none of them were suede and two of them were top-of-the-line expensive (the Giuseppe Zanottis  had a price tag of £320.83, and the Jimmy Choos were more than twice that!). This time we're looking down the other end of the market, starting with Kelsie Dagger's Abrielle in fuschia suede pictured above. With a flared 5 inch heel, this pump was $129.99 but is on sale at heels.com for $110.49.
[youtube=http://www.youtube.com/watch?v=ncoXYu39JZ4&w=440]
Our second pick is Steve Madden's Beautey in fuchsia suede, seen in the video above. This suede shoe has a patent detail across the almond shaped toe and is available for $99.99.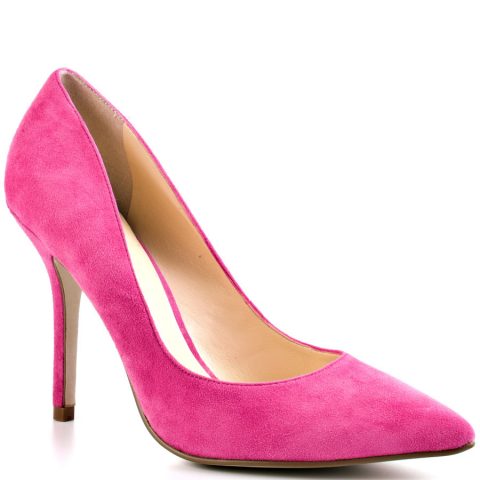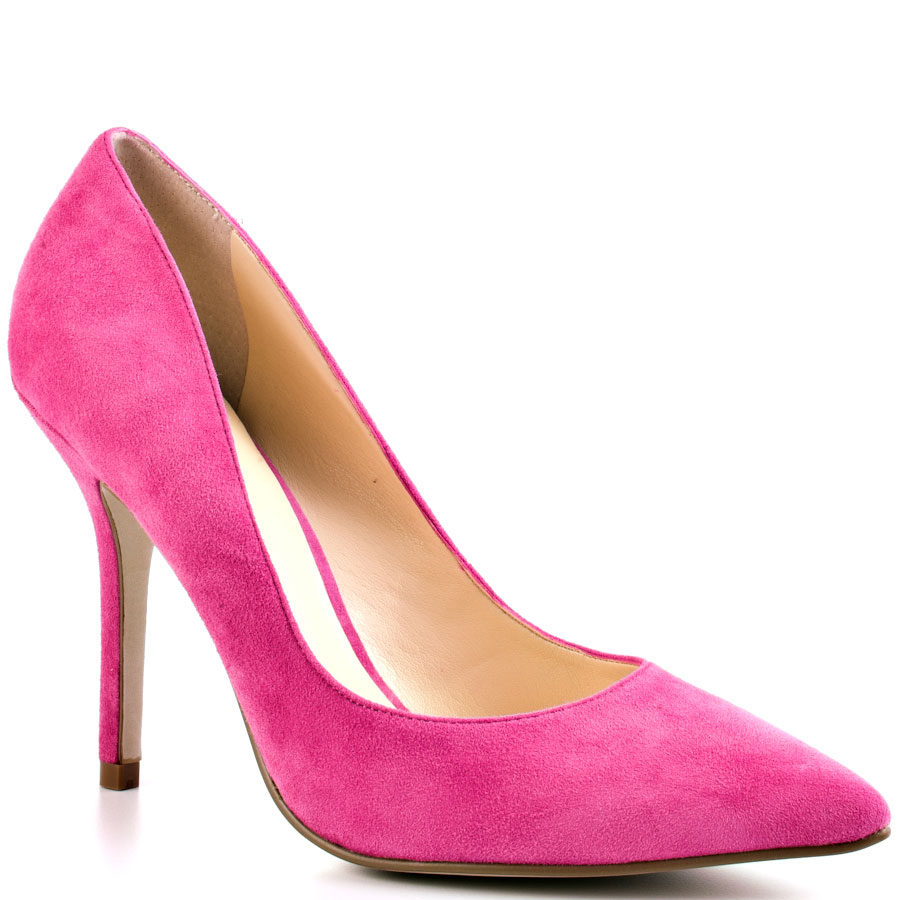 Our third pump might be the most sensible option. It's the 4 inch, no platform Mipolia from Guess Shoes, available for 89.99.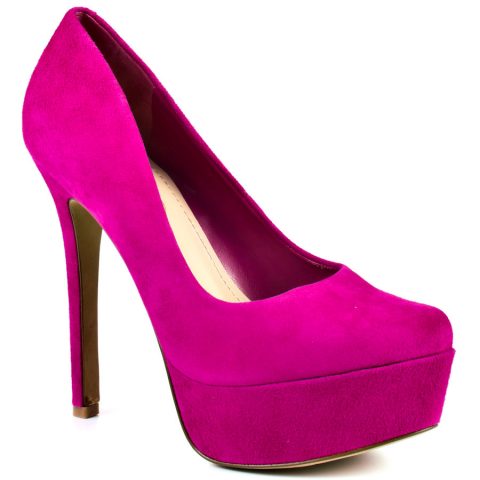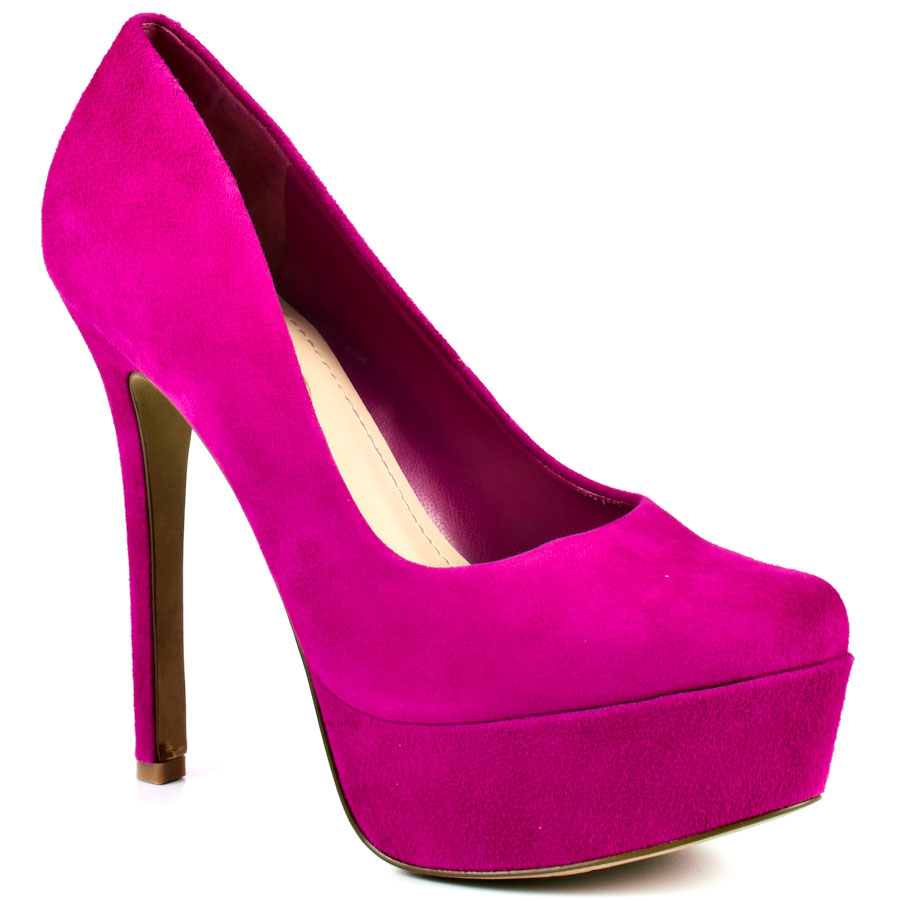 Jessica Simpson contributes our fourth selection, the Waleo (above). This is another suede pump with an almond shaped toe. It's available for $89.99 and has a 5 inch heel with 1 1/4 inch platform.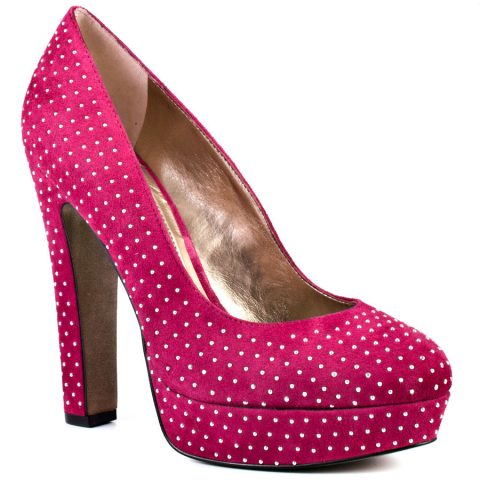 Finally, how about something that's a little bit different? This is BCBGenerations's Joyss, a 5 inch suede heel with 1 inch platform covered in decorative studs. Technically they're calling the color "raspberry" but it's close enough to fuchsia for our liking. This is another heel that's on sale from heels.com, the asking price now $101.99.