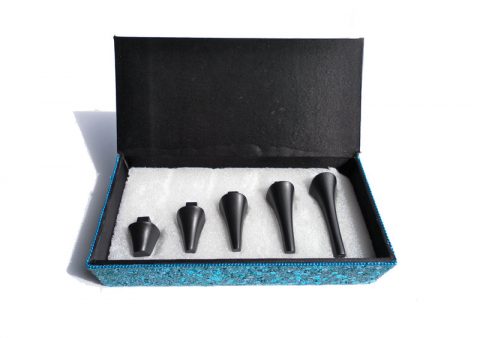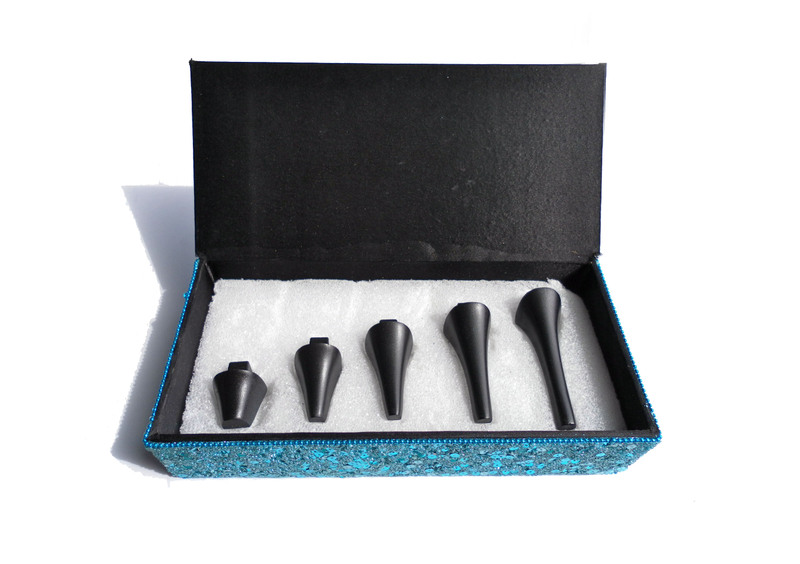 Convertible heels are shoes with high heels that can be removed by the wearer, transforming the shoe into a flat or a mid-height heel. They sound magical, but are convertible heels really the way of the future?
Convertible shoe designer Day2Night recently raised over $15,000 in funding via crowd-sourcing for to set up the manufacturing for its patent-pending convertible high heels. The business is now selling is convertible peep-toe slingback (pictured below) on its website for $149. The shoe comes with 5 different heel heights ranging from 3 1/2 to 1 1/2 inches.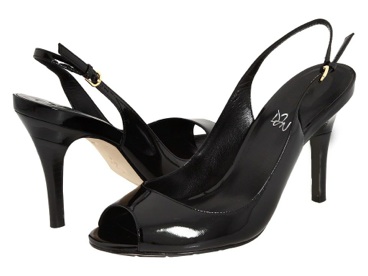 As Day2Night points out, the benefits of convertible heels are obvious: they're better for your feet since you don't need to spend all day and night in heels, and instead can convert your high heels back to flats and vice versa in an instant. That means you can wear heels in the office, but convert to flats for running lunchtime errands, or wear heels out at night but convert them into flats for the walk home.
The added benefits are that a convertible heel saves you carrying around flats in your handbag and the heel-locking mechanism is quick, simple and safe to operate.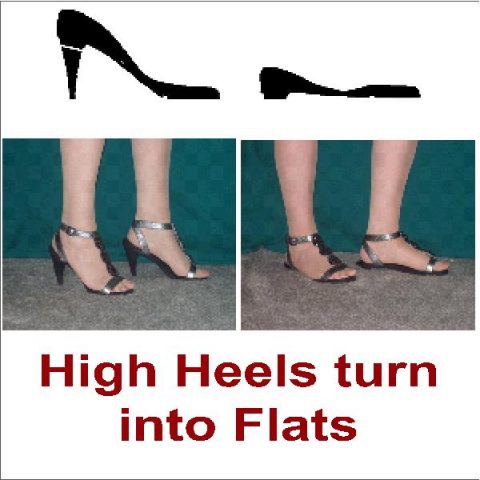 Yet Day2Night is not the only design business to try their hand at the convertible heel. Another project producing convertible high heels called the Switcheels failed to get funding on KickStarter not all that long ago. Switcheels (pictured above) are still not available for purchase on the company's website and there is no information to suggest they will be in the near future.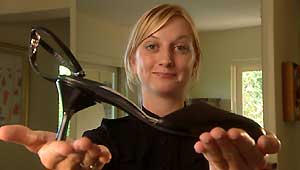 Both of these designers follow in the footsteps of inventor Sophie Cox whose Convertibles (pictured above) featured on an Australian television show about new inventions back in March 2004. Again, these convertible heels appear never to have gone on sale.
So, why aren't all high heels convertible these days? And what are the challenges preventing convertible high heels becoming the way of the future?
We think the first hurdle is a practical one: no matter how good the heel-changing mechanism is, it is still not as easy as changing shoes. And it's a bit yucky.
There's a style compromise involved: heels and flats are very different shoes. You can just add a heel to a flat and magically create a nice high heeled pump! And if you remove the heel from a pump you're not left with a very useful flat. It's also a bit depressing to have to snap the stilettos off a pair of high heels.
The problem with convertible heels so far is that the resulting shoe is neither a great flat nor a particularly attractive high heel. For the most part we buy our high heels because they're beautiful, not because they're practical.  Nobody wants an ugly shoe, particularly not a shoe that's two ugly shoes rolled into one.
youtube=http://www.youtube.com/watch?v=h2jWCkhosrY&w=440
Sure, there are benefits of convertible heels to be balanced against these factors, but are the benefits all that great? If you have to carry around a box of heels in your handbag, then you might as well carry around a pair of flats in that space, and wear your favorite pair of killer heels rather than your convertible ones. Dozens of companies now make handbag-friendly flats that roll up for travel and expand when your poor feet need them the most.
And that's assuming you'll be caught short: most women seem to have no difficulty having a stack of high heels and flats at home and work, and can change from one to the other in a flash.
Unfortunately we think the convertible heel might be trying to solve a problem that wasn't all that big in the first place. It will be interesting to watch and see if Day2Night or any of the other designers featured in this story can crack the magic convertible heel formula – and we wish them luck – but it may prove a difficult task.