Today Rachella from The only fashion princess shows us how to style these Jennika suede pumps with a golden heel in two different looks – one dressing down for an effortlessly chic look, and the other dressing up for maximum princess effect!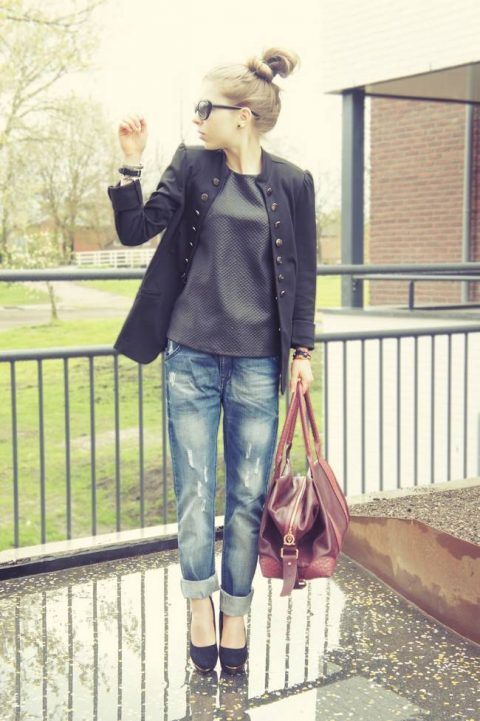 Rachella: These pumps might be the most glamorous shoes ever! For my first look I styled them with boyfriend jeans, a military jacket and an oversized leather tote. I love the combination of feminine heels with the tough jeans.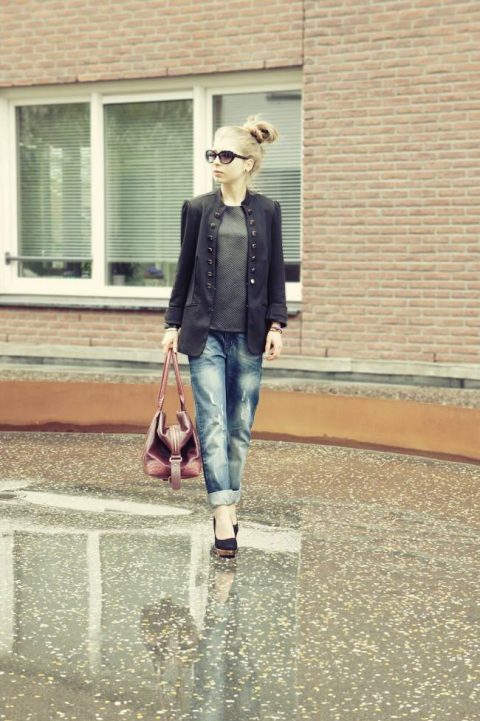 Rachella: However, these pumps look also great with a short dress or a black mini skirt! In the second look I've paired them with a new sequinned dress from AX Paris.
Thanks Rachella for sharing your styling tips! See more of Rachella's looks at her blog – The only fashion princess.