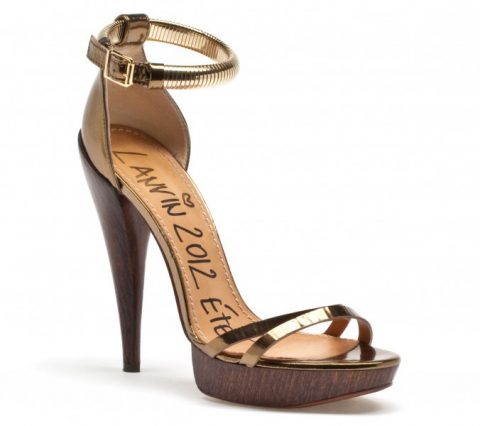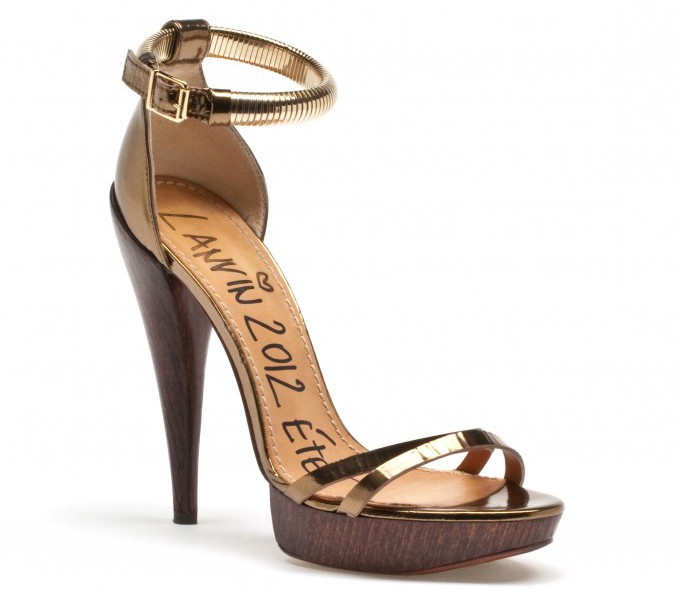 Bronze, black and camel are some of the dominant colors in Lanvin's "ete" [meaning summer] 2012 range of high heel sandals.  The collection includes the cone sandal in laminate leather (above) which has a feature snake-effect ankle chain (Lanvin, €675).
The sandals in the summer 2012 collection all have "LANVIN 2012 ETE" branded prominently on the insole, for those prone to forgetting the designer and year of the shoes in their closet! All the shoes have nearly 5 inch heels but there are no ultra-thin stilettos, and the heels all have mini-platforms to help with stability as well.
The snake-chain effect is repeated in the sturdy sandal in black, satin finished smooth leather pictured above (Lanvin, €695).  The final shoe we highlight from Lanvin's summer 2012 range is the Opanca multi-strap leather sandal below. This shoe has camel and black straps with a decorative Strauss heel and is €1,590 from Lanvin.