Wooden wedges are definitely fashionable right now, but have you seen some of the weird and wonderful designs for wooden heels that are making an impact this season? Amongst all the more "normal" wooden wedges there are some really bizarre designs that are worth taking a closer look at.
Our pick of the craziest are these grey leather wing tip brogues from B Store. The stacked leather heel on the sole of the brogue is attached to a solid wooden wedge platform to create a truly unique and mad effect. These are certainly an eye-catching shoe!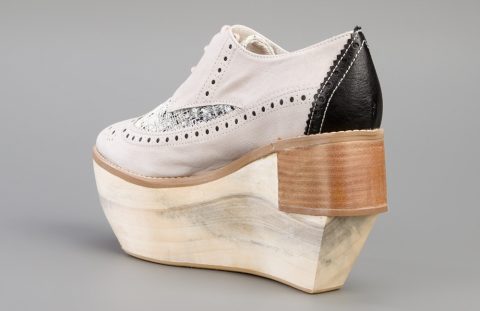 We farfetched the wedge-heeled brogues for €362.
Check out 5 more of the strangest wooden wedge heels below, starting with the new Minx wooden wedges in nude suede by Dolce Vita, available from heels.com for $139.99: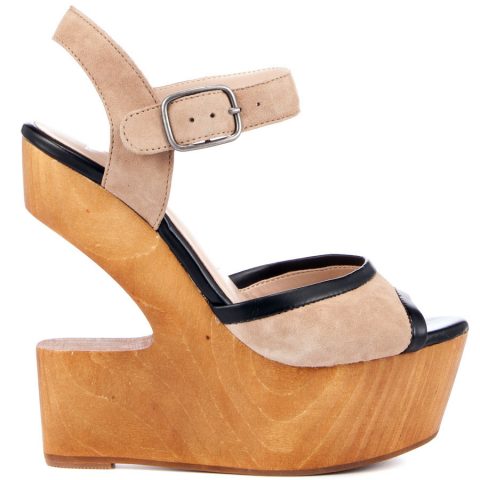 Holy wedges! This is Nella in bermuda pink by Jessica Simpson, $98.99 from heels.com: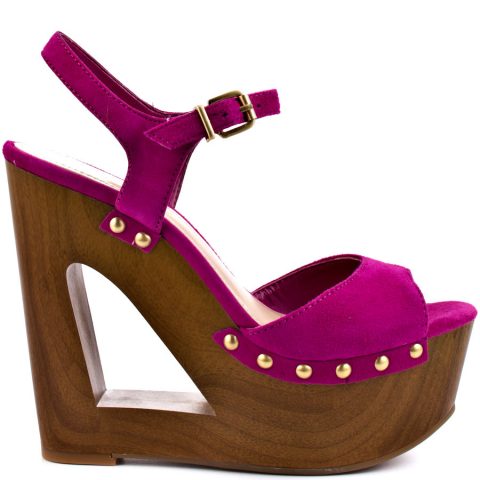 The cutout theme continues with these 5 inch cutout wedges from Reed Krakoff. They're pictured here in nude leather and python, and  have a 1.5 inch front platform. £487.50 from net-a-porter: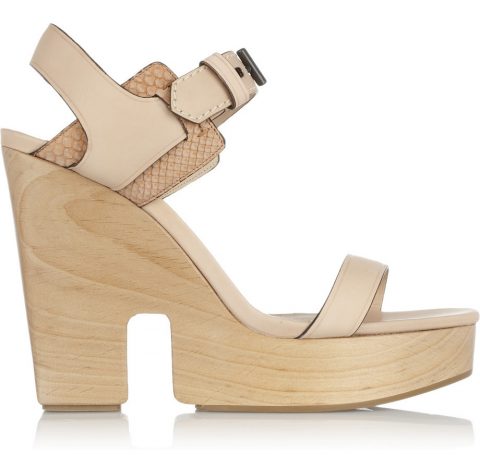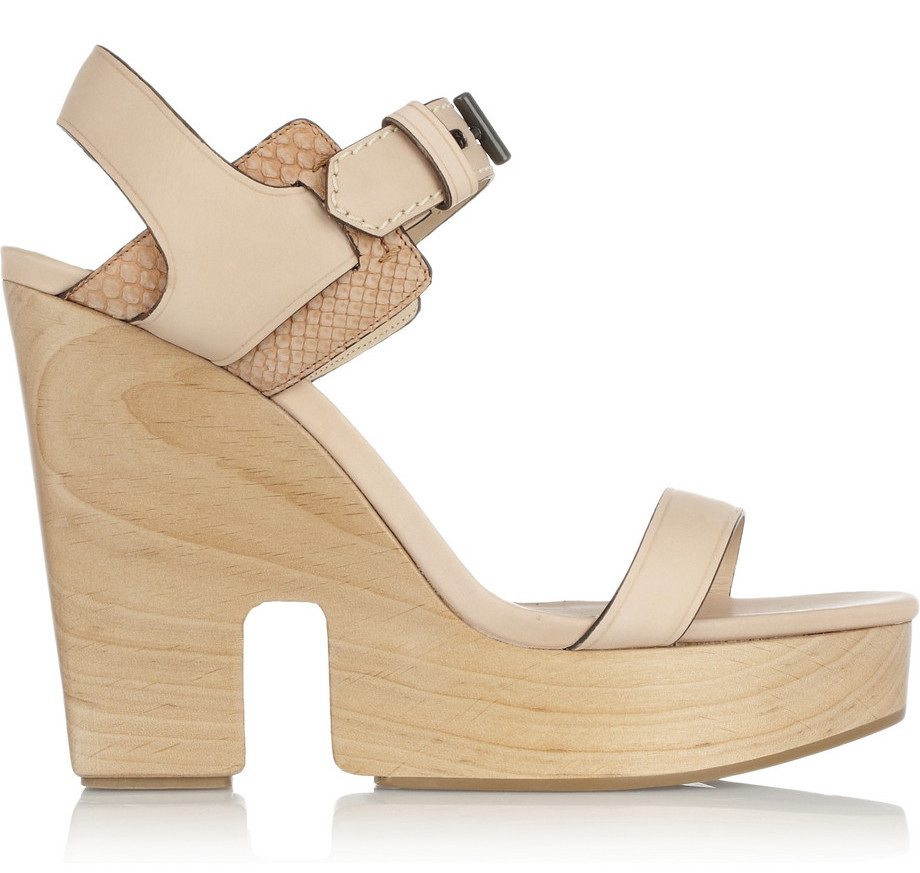 With a 2 inch front platform, these peep-toe, slip on wedge heels from Camilla Skovgaard have a fairly traditional 5 inch wedge heel. What makes them unusual is the overlap of black leather on the wooden wedge, utilising straight lines and curves for an eye-popping effect. These heels are Camilla Skovgaard's tanganica leather and wooden wedge mules – £329.17 from net-a-porter:
Finally, these Jessica Simpson Alexy 2 wedges are literally groovy: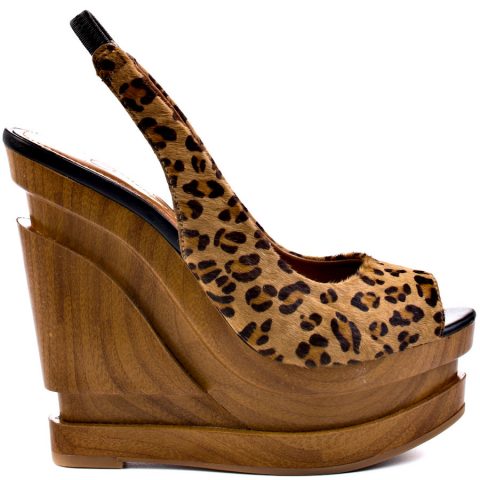 Get your groove on at heels.com, where they're available for $98.99.
[youtube=http://www.youtube.com/watch?v=7XCoRiA1sqo&w=440]