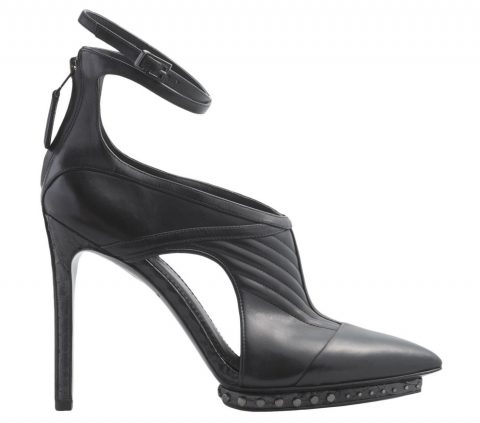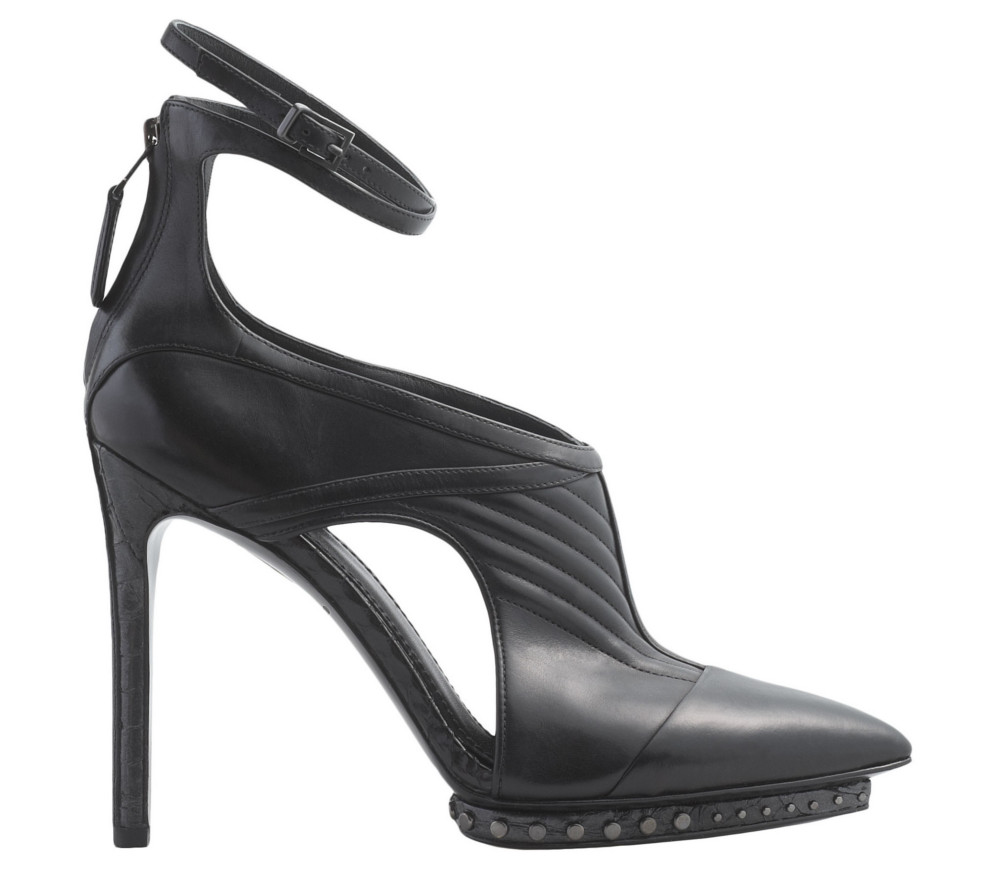 The cutout shoe trend has been around for over three years now, and for a while it seemed like it would never be going away. Every second pair of high heels I saw online was being described as "cutout," even if they were just regular high heel sandals or peep toe shoes. Nowadays though there seems to be a little less cutout shoe hysteria, so I got to wondering whether the cutout shoe trend would survive 2012 and beyond.
If social media is any guide, then the answer is that cutout shoes are here to stay for a while yet. Facebook fans went mad for these Mokada cutout platform pumps by B Brian Atwood when the designer posted them earlier this month. And unlike some cutout shoes of earlier times, the Mokada employs the cutout detail in a subtle and understated way: the edgy, pointed toe, futuristic design and ankle strap all mean the cutout detail is a highlight rather than the main feature of this shoe. Mokada is from the B Brian Atwood collection and is available from Brian Atwood for $465.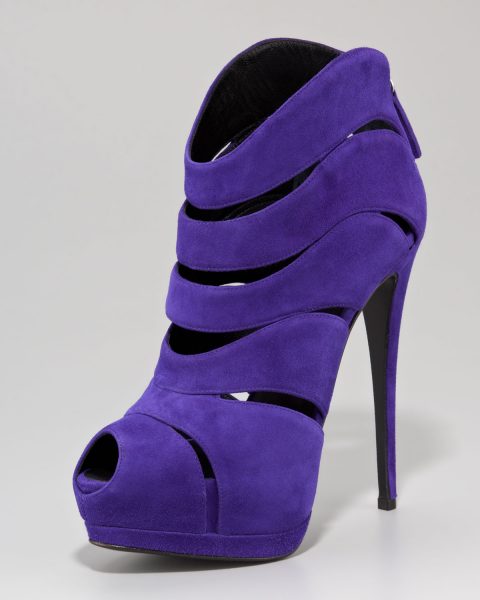 Subtlety is also the name of the game with this tidal wave-inspired Giuseppe Zanotti bootie. Here the designer has used the cutout effect to help the wave pattern to stick out rather than being the feature themselves of the shoe. This 6 inch high heel has a hidden platform that peeks through the cutouts and is available from Neiman Marcus for $1,150.
So that's my take on the fate of the cutout shoe this year – it's not so much disappearing in 2012 as evolving and improving.