Kick a goal in high heeled sneaker boots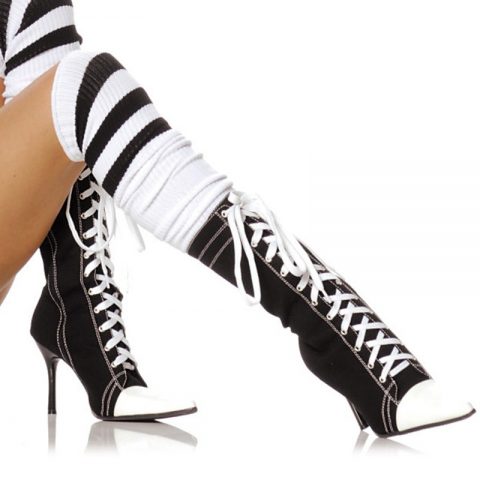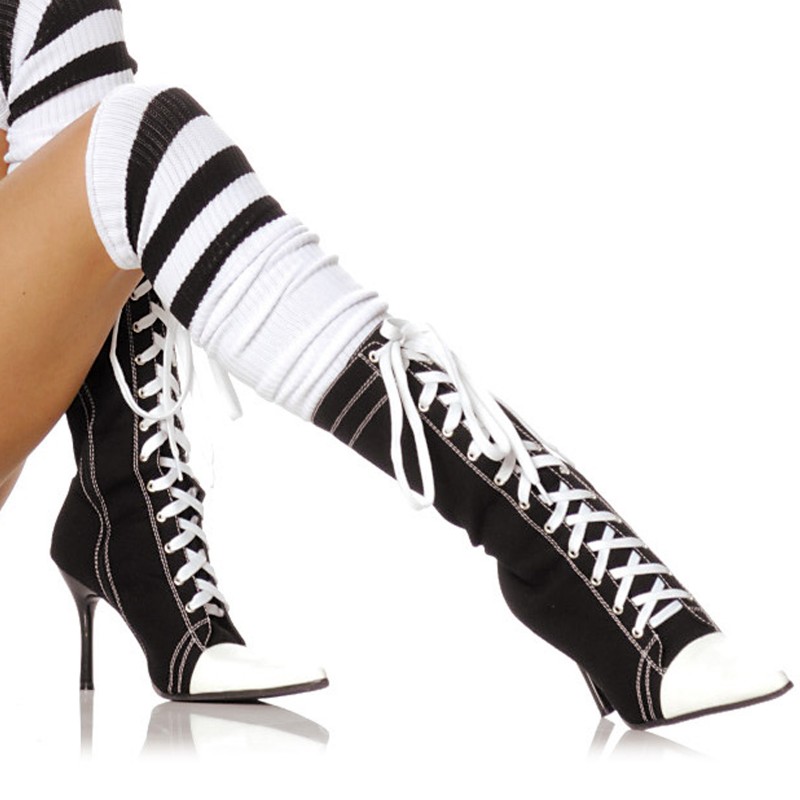 For a variation on the sneaker high heel, how about high heeled sneaker boots? These Taylor black adult boots may not be much good for kicking goals, but they would be great to dress up to watch a game in. They might also make for an excellent accompaniment to a racy referee costume for Halloween, or a cheeky cheerleader, lanky linebacker or upstanding umpire… I could go on but for once I won't. Anyhow my point is that it is the season for dress-ups, so little excuse is needed to add a pair of these cheap, cheerful and sexy boots to your collection.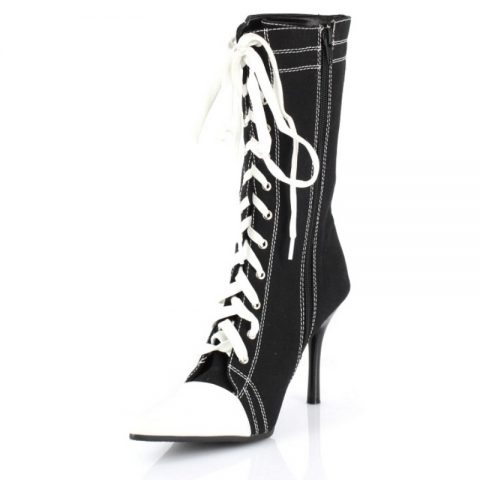 I found the Taylor boots at Target for $49.99 (online only) but cheaper at buycostumes.com for $42.99. They are made of canvas and have a 4.5 inch heel.