Stuart Weitzman has embraced cross-channel, self promotion by giving four of his latest high heels their very own film clips. The four 60 second videos (branded "vignettes") each feature a pair of Stuart Weitzman heels being worn around New York City by Czech model Petra Nemcova. Three clips have already been released. The final clip will be released Wednesday, at which time all four will be combined and released as one video.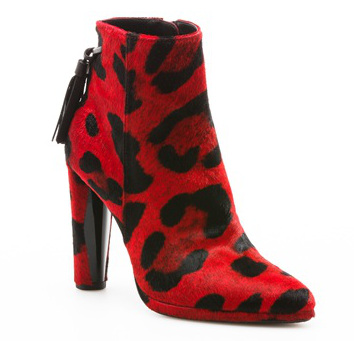 The series is called "Walking After Midnight." As its name suggests, it follows Nemcova on a "midnight fantasy stroll" around the clubs and streets of downtown New York looking for an after party at which to kick on into the night. Locals will recognise haunts such as Le Baron nightclub, Peels restaurant, the Hole gallery and Freeman's Alley. What you won't see is any drunken high-heel stumbling though potholed streets.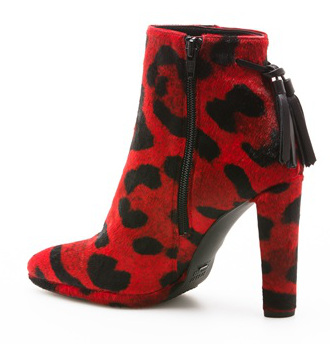 The cinematography is dark, and the music edgy: the clips are set to a remake of the Patsy Cline song, "Walking After Midnight" by Girl in a Coma. James Franco did the directing. The series is said to be inspired by the 1988 movie Mondo New York in which a young woman wanders around New York City and stumbles across characters from the city's underground.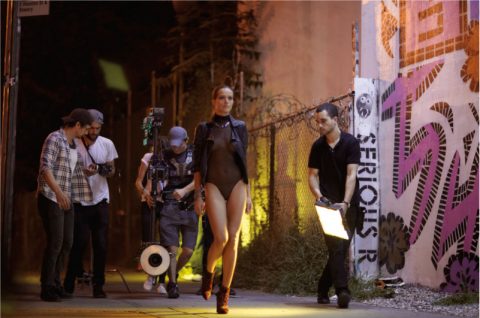 Seen here from episode 1 of the series is Petra Nemcova wearing the Stuart Weitzman Backflip calfhair boot. Featured in scarlet mustard hair color in the clip (but also available in chocolate feline hair), this side-zipper boot has a 3.25 inch heel. It's available from Stuart Weitzman for $675.
You can see the rest of the clips on Stuart Weitzman's youtube channel.