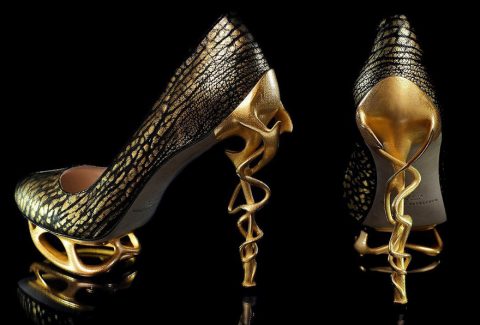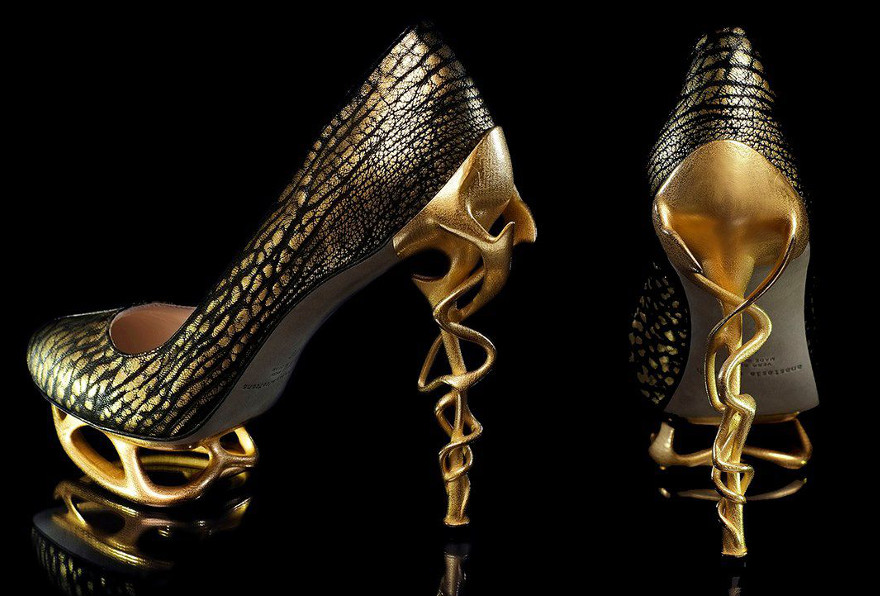 You are beholding "The Golden Age," a limited-edition pump by Canadian-based designer Anastasia Radevich. And by "limited-edition" we mean really limited – it's actually a single edition. There's only one of them in the world.
The shoe will be on display during April 2013 at 2Crazy Dubai in Sunset Mall Jumeirah. The store has been open about a year and promises to carry pieces by designers who produce "anything but ordinary." The 2Crazy store was conceptualised by Saima Asim who named herself the Crazy Head.
The Golden Age shoe was designed by Anastasia Radevich and gifted to Saima for display. We think we're going to be hearing a lot more about both of them.