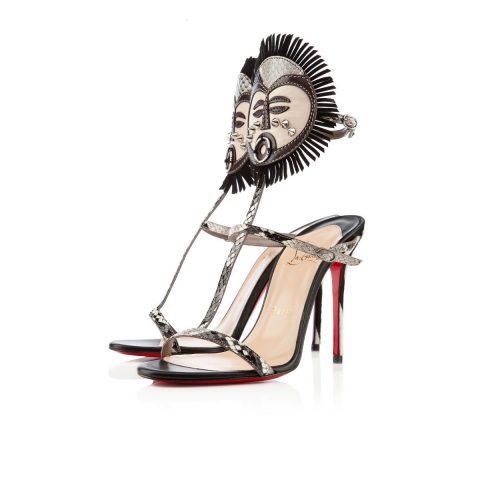 This year Christian Louboutin has been drip-feeding his Spring collection piece by piece through his e-boutique, rather than release the whole collection at once. Plenty of nice pieces have surfaced though, including this Kimpa 5 inch python sandal which is available from Christian Louboutin for $1,495.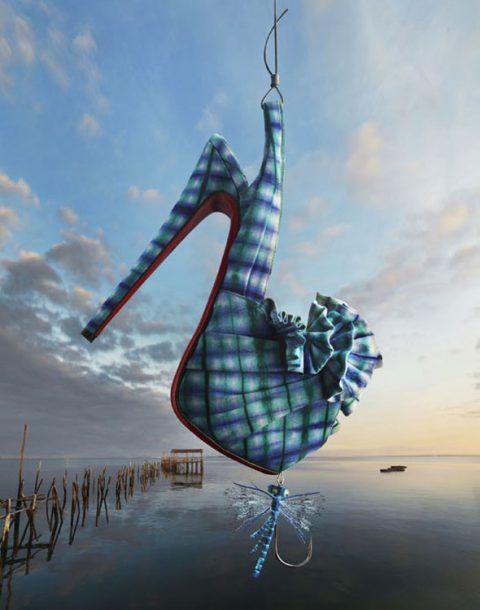 The advertising campaign to accompany the collection uses a fishing theme, the pictures being by photographer Peter Lippmann, who has collaborated with Louboutin before. One frustration of the drip-feed approach to the collection's release is that not everything appears to be out yet. We're yet to spy these gingham-inspired red soled slingbacks but will be keeping a sharp lookout.
We've linked to two other cool high heels from Christian Louboutin's Spring 2013 collection below.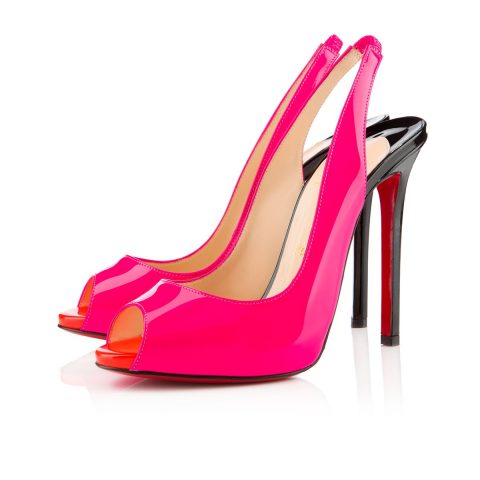 The pink "Flo" slingback in shiny patent leather is the "sexy sister" of Louboutin's "Very Prive." It has a thinner stiletto heel which is said to create "a classic shape with a vixen edge." Flo incorporates the label's signature red sole (of course) creating a color-blocked effect with the pink body and orange toe-pieces. Flo is available from Christian Louboutin for $845 (where the heel height is listed as 5 inches) or Bergdorf Goodman (where it's listed as 4.5 inches with a 0.5 inch platform).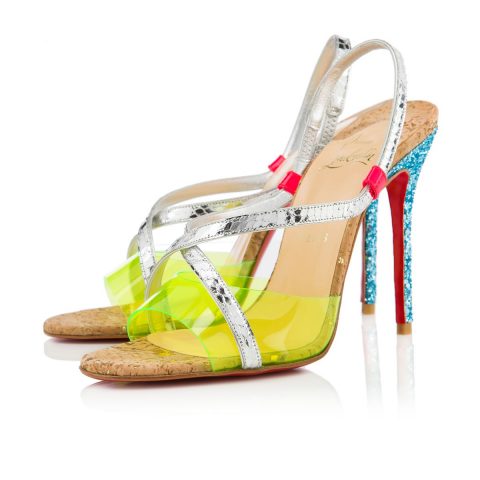 Also in the fun slingback line are these "Coup de Bleu" sandals. This heel incorporates the PVC trend and has a 4 inch heel. It's available from Christian Louboutin for $895.