I think this image is safe for work, but these boots probably aren't. They're seriously hardcore, arse-kicking boots. When I saw them I knew we had to feature them immediately.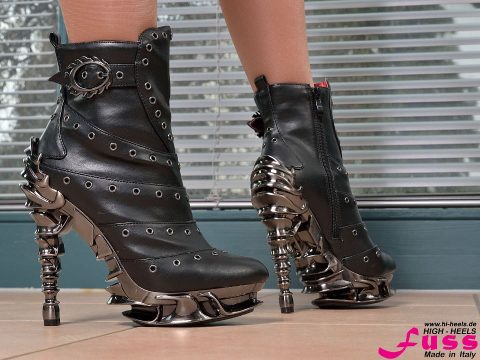 These Fuss boots have a five inch heel with a one inch platform, and are out of the Eccentric Future collection from Los Angeles.
They are described as having an "eccentric bottom plateau in sci-fi style" and feature metallic and anodised rivets and zipper. You can pick up a pair from Fuss shoes for €299.99.
If you want a pair you'll need to hurry – availability is unfortunately limited.