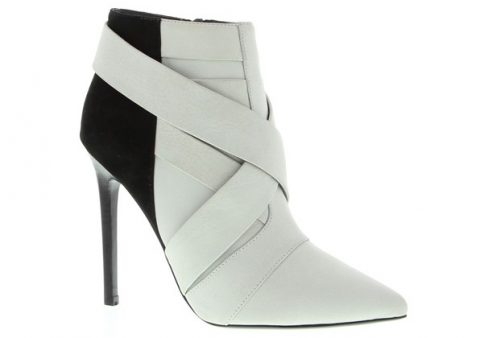 A friend of mine suggested that these new black and white boots could suit female Imperial Biker Scouts – assuming such things existed – from the Star Wars films. What's that – Star Wars? Bored already? Yup, me too.
Anyhow these Averty ankle boots aren't boring at all, at least not in this white Chicago and black kid suede combo. The white will need looking after – good luck if you dirty those puppies I say – but it does really does work. The black contrasts nicely with the multiple white straps, really helping them stand out as the feature of this boot.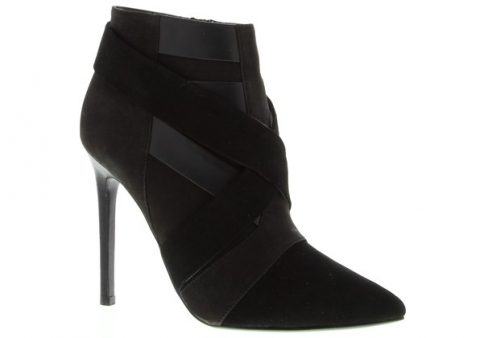 The boot also comes in a black on black combination, but it's hard to see why anyone would choose that. The feature straps are just lost in a sea of darkness and the relief provided by the two tone version that helps it "pop" is non existent.
Whether you prefer the white or the black version, the Averty ankle boots are new to Australian retailer Tony Bianco for AU$199.95 (the site also provides EU and UK sizes for overseas shoppers). The boot has a pointed toe and inside zip and the heel height is 11.5cm (just over 4.5 inches).