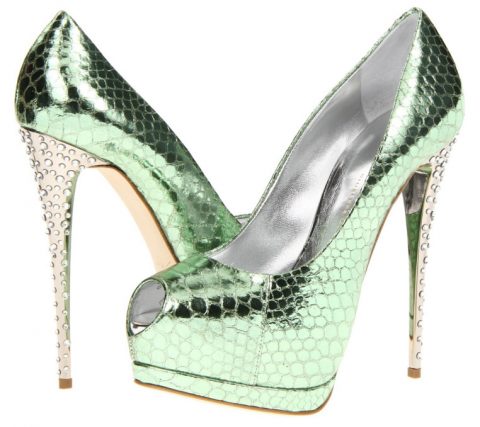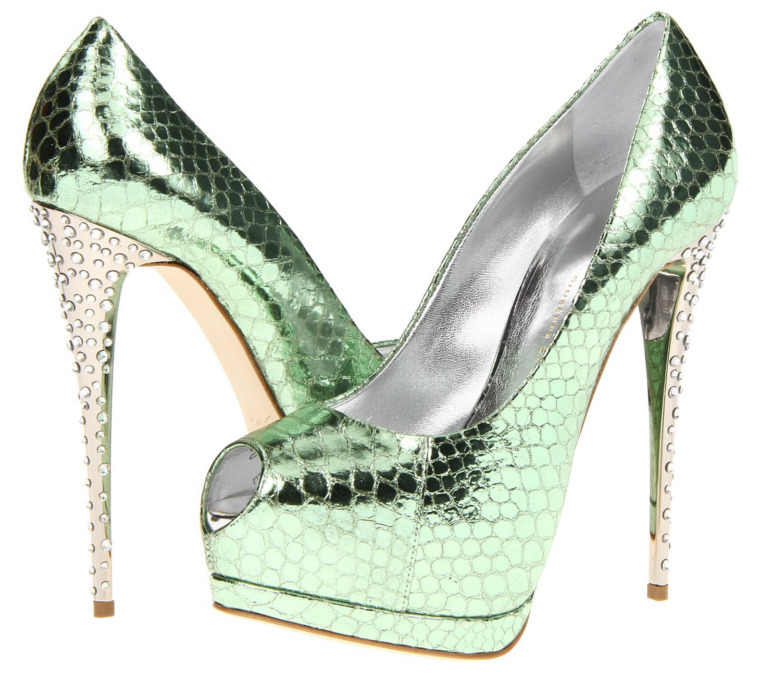 We're featuring both ends of the price spectrum on highheelsdaily.com today. The subject is green high heels, and the expensive pair is above.
These metallic leather green peeptoe stilettos are from high-end designer Giuseppe Zanotti and they cost a stonkering $995 from Zappos. But they're worth it. The hot shoes have a 5.5 inch heels which is accented with Swarovski crystals. The front platform height is 1.75 inches and they're made in Italy (of course).
If you love a green platform pump but can't afford the Zanottis, then we have an option down the other end of the price spectrum. It's these green neon platform pumps from Fashion Union. They're pretty hard to beat for a spend of just £24 (that's about $37). You should catch a lot of eye for very little expenditure with these shoes.