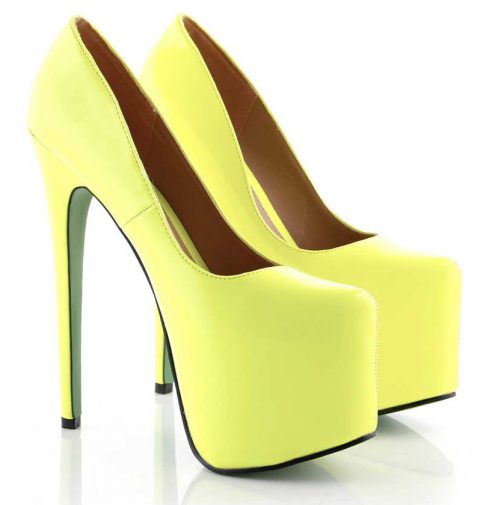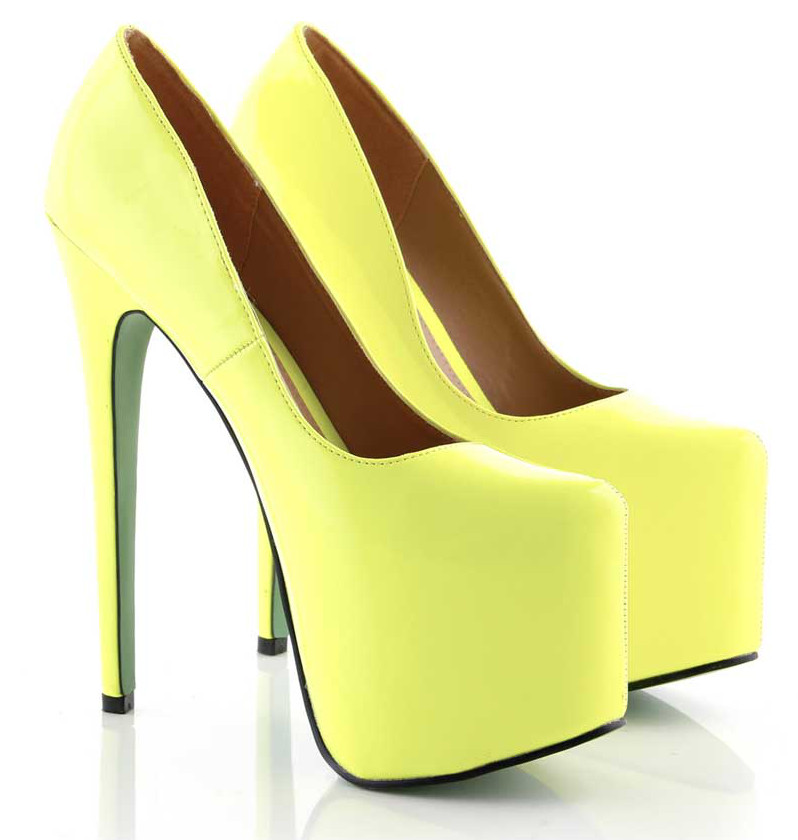 Some shoes just make me laugh, and these huge platform heels fall into that category. They're just funny (in a good way). They make me laugh and feel good. Never mind that they might not be all that practical.
This shoe is an extreme high heel from Fashion Union. Something else that should make you laugh is the price tag – they're just £32 (that's US$49) a pair. At that price you might be able to afford getting a pair in each of the five colors: yellow, black suede, pink (fuchsia technically), silver and gold. Pictures of the other colors available are below.
If you're looking for a big platform heel and a shoe bargain, head over to Fashion Union and check these extreme pumps out.