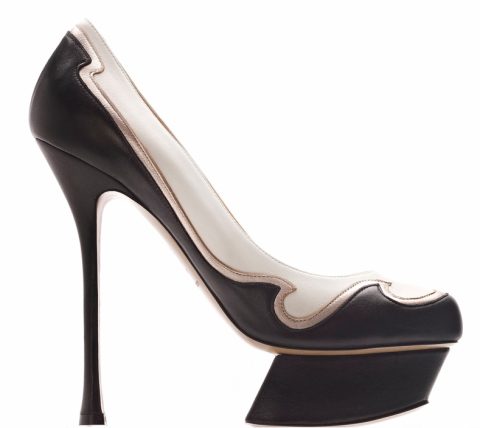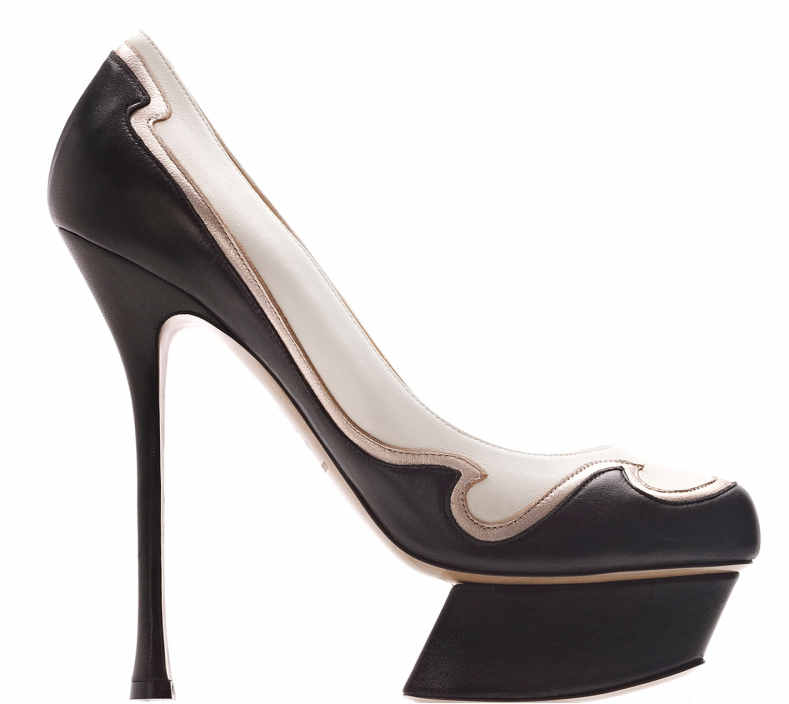 Nicholas Kirkwood's fantastic high heels collection is now available for purchase online. The designer has unveiled his new official webstore which has gone live and is now selling the label's spring / summer 2013 collection.
Here's two of my favorites. At top are a pair of cream nappa pumps with Nicholas Kirkwood's signature angled platform. The design is a gorgeous laminated wave detailing separating a black base and heel from the white top. They have a 130 mm heel (5.2 inches) with a 30 mm platform (1.2 inches). The platforms are available from the label's website for £685 (US$1,060).
If the platform doesn't take your fancy, then perhaps these ochre suede pointed toe pumps will? They have a 105mm stiletto heel (4.2 inches) and are decorated with orange and copper laminated leather wave detailing. They're available from the Nicholas Kirkwood website for £585 (US$906). Gulp.