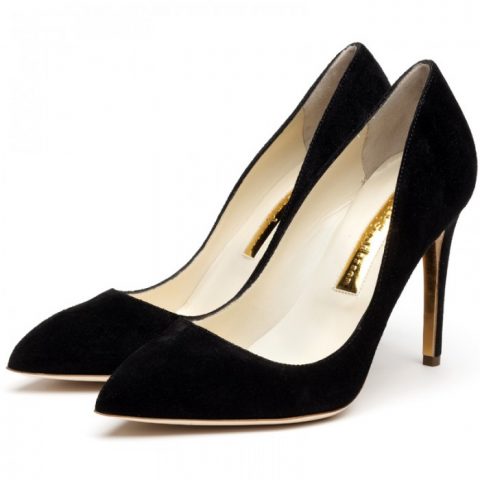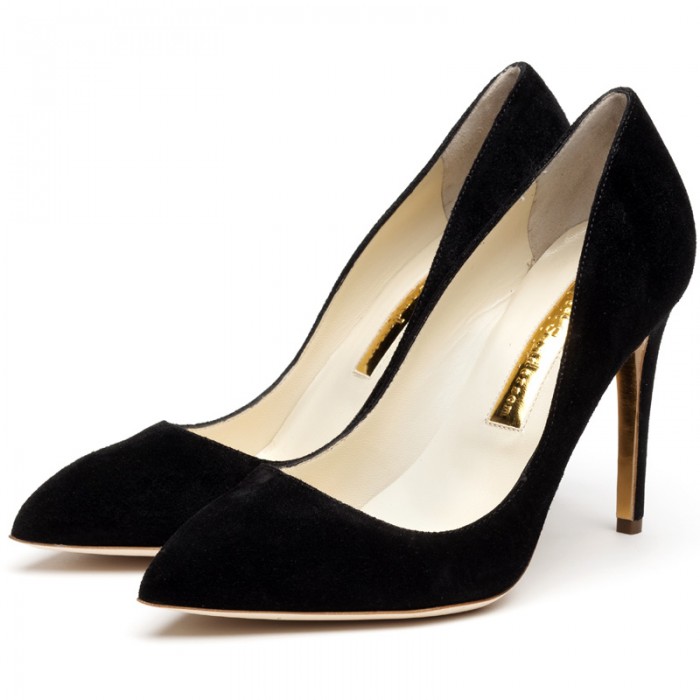 Judging by the amount of love being shown for them right now on Polyvore, these black suede pumps from Rupert Sanderson are going to be in the running for our work pump of the year award.
They come with a designer price tag – $595 – but otherwise tick all the wish list boxes for a classical and stylish black pump to wear around the office.
The Malory has a reasonably conservative cut, with nice lines. It looks sturdy and has the essential 4 inch heel which I say is the ideal height for work shoes.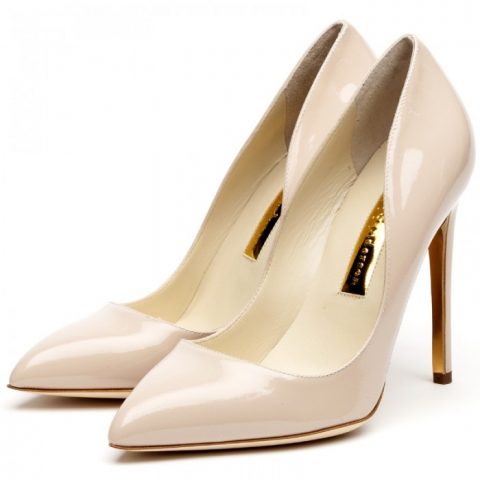 If you're looking for something a little more risque from the same brand, then I recommend these nude patent Elba pumps. They have the same straight line cut across the toe box and also retail for $595. The heel height is slightly higher than the Malory at 110mm (4.4 inches) but they could still be worn to the office at a pinch.