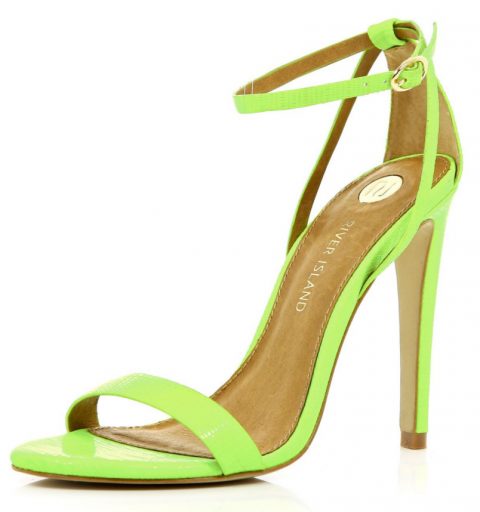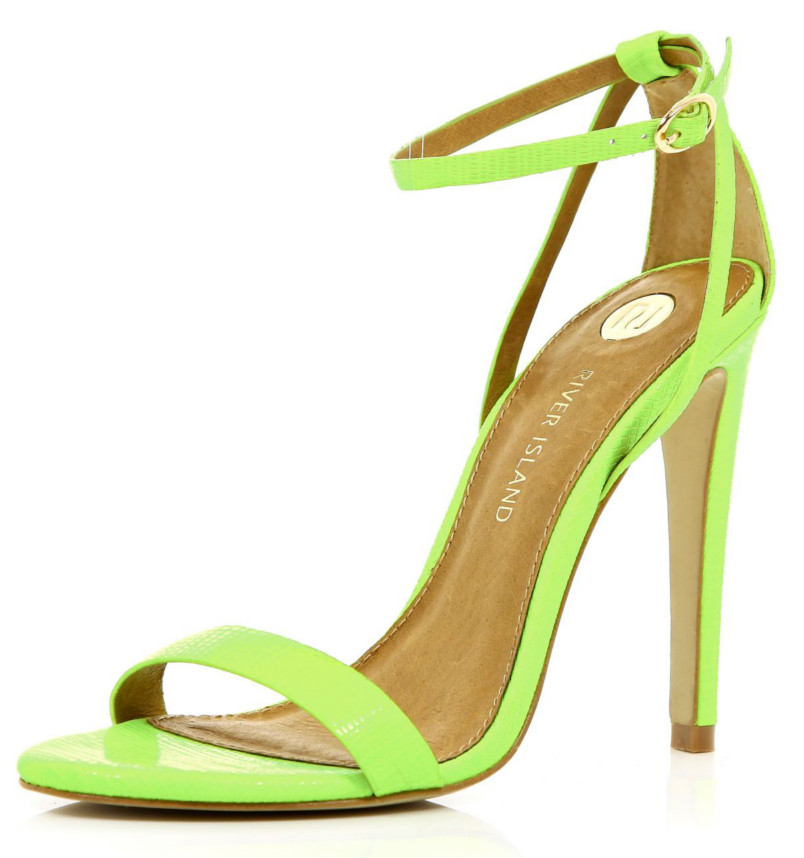 River Island have rightly pointed out that the barely there, high heel sandal is the "it shoe" for the season. They're cropping up everywhere, as we found out in a trend report a little while back.
River Island has two limited edition very bright versions of the popular shoe shape on the market. They're bright yellow as seen above (it looks almost green to us in the pictures) and bright pink below.
The sexy, minimalist shoes have an 11 cm stiletto heel (4.4 inches), and cost only £45. If you want to get the latest look at a very reasonable price, then head to River Island as we expect that these limited edition shoes will sell out fast.
Although River Island's prices are listed here in British pounds, you can change the currency used on the site which ships to over 100 countries. The site also has a converter from UK shoe sizes so just about anyone can pick up their pair of barely there stiletto sandals in either pink or yellow for £45 or its equivalent with ease.