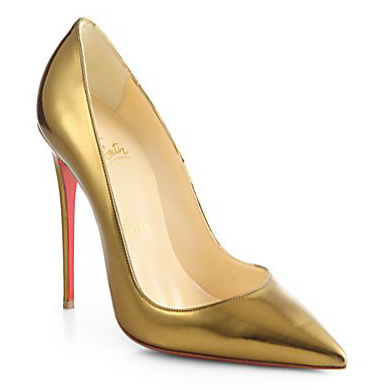 Saks Fifth Avenue is one of the best places on the internet to buy Christian Louboutin's red soled shoes, but New York's Louboutin-lovers will welcome the latest news from the fashion behemoth's bricks and mortar store. Saks has announced that it will shortly add to its red soled retail paradise by opening a Christian Louboutin shop-within-a-shop in the store's already enormous shoe floor.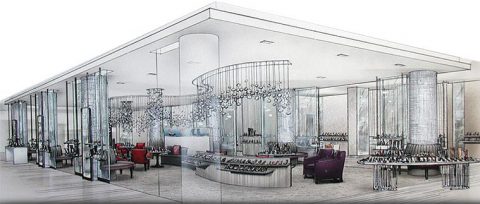 Saks' shoe floor on level 8 of the zip code of its flagship Fifth Avenue store is already so big that it has its own zip code: 10022-SHOE and the Louboutin mini-store underlines the importance of the company's headquarters to the brand.
Meanwhile, news for Saks' other stores recently has been mixed. The company has just remodelled and de-cluttered its "OFF 5TH" discount designer stores in Milpitas, California and Grapevine, Texas to include an open floor plan and other shopper-friendly features. However Saks announced in April 2013 that it plans to close its Saks Fifth Avenue store in Tampa, Florida which employs approximately 105 associates.
The good news for those without a local store (including international shoppers) is that Saks Fifth Avenue's website has the best range of Louboutins available on the internet. They include these brand new 4.5 inch Christian Louboutin Kate Specchio Leather Pumps in metallic gold leather.
These gorgeous pointed toe gold pumps are available on pre-order from Saks Fifth Avenue's site for $625.