We do love an emerging new designer here at High Heels Daily – their fresh take on colours and texture, styles and attitudes that haven't been seen before but crash onto the radar and demand you take a second and third look. This year, Chloe Green has been on our radar. You may know her as the British girlfriend of singer Marc Anthony. Or, you may have heard her referred to as a supremely wealthy socialite, the daughter of business magnate Philip Green. She is a third classification too – an exciting designer with a flair for crafting the highest of high heels. Shoes so vertiginous you may have to buy new trousers so your hems don't swing in the breeze way up in the air.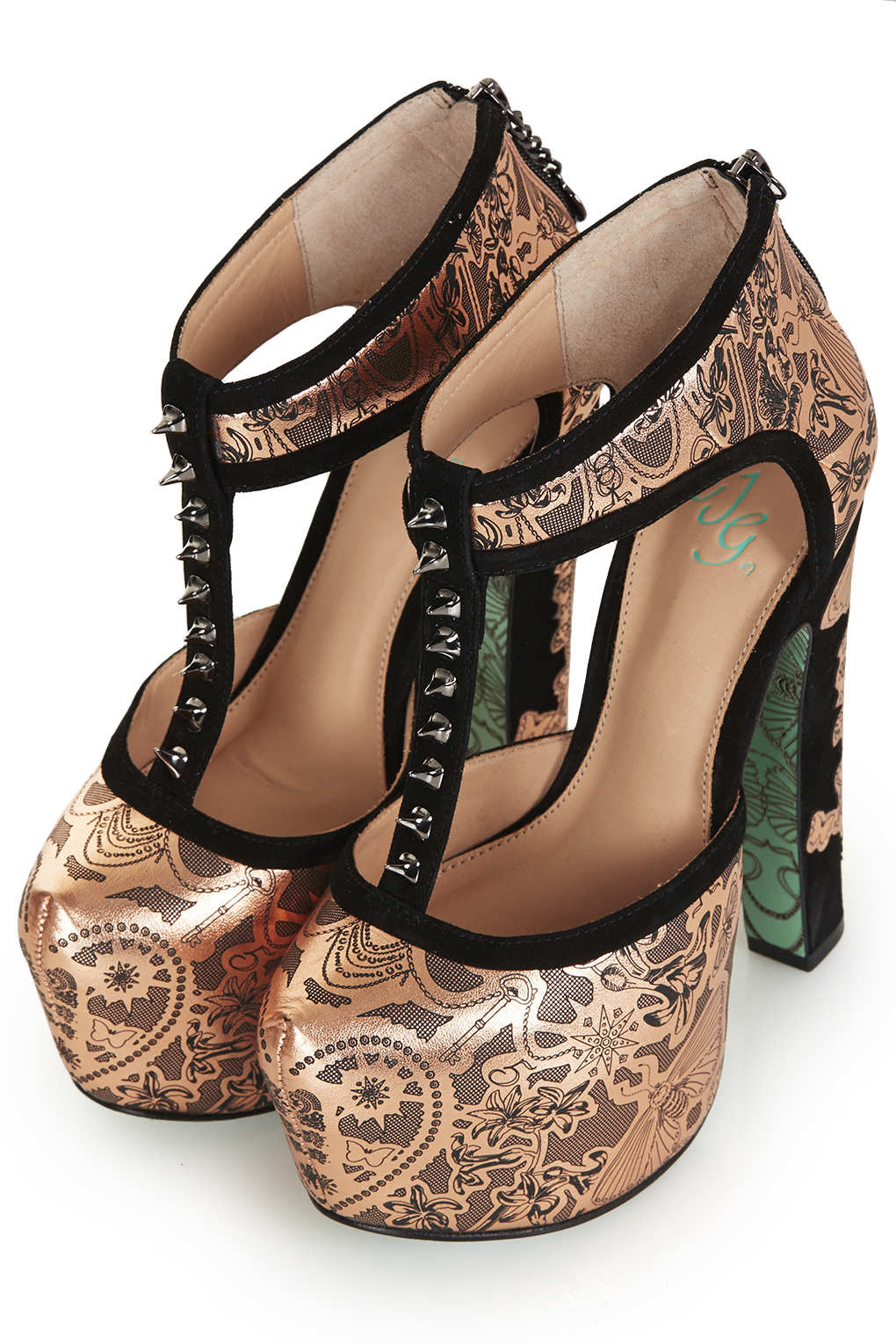 We love her Pot of Gold Platform with its baroque, lace, gothic edge and thorn detail for added bling.
Chloe's eponymous line, CJG is for her dad's TopShop store – a shop loved by celebrities and fashionistas in the UK and in the USA, thanks to its increasingly regular pop up shops and store openings stateside.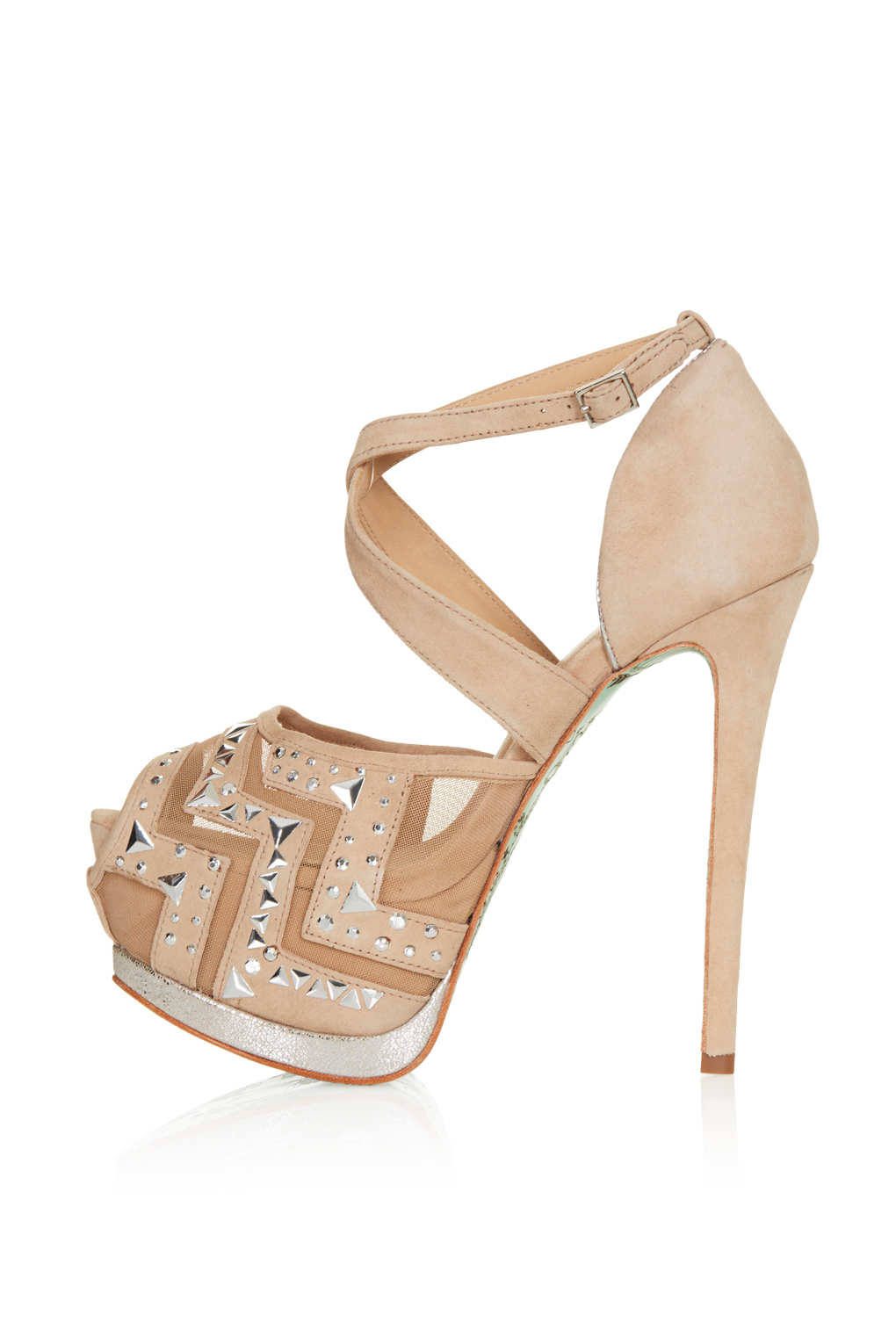 Wishing on a Star
Her heels are gravity defying – think five and six inches with platforms to boot. All decked out with an eye-catching green sole.