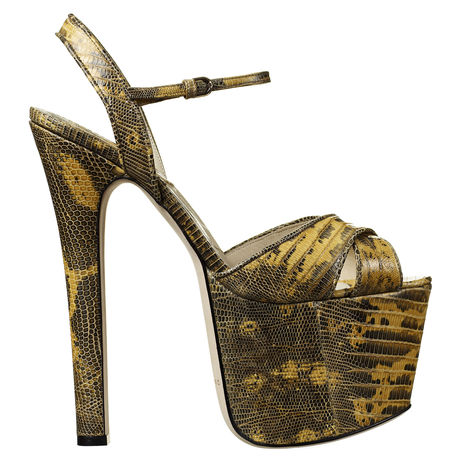 Designer Brian Atwood has just made his pre-fall 2013 collection available for pre-order and there are plenty of high heels to love. Usually that makes picking a favourite hard, but in this case the task wasn't too difficult: the Sasha monster platform Mary Jane in yellow Tejus Lizard wins out comfortably.
Sasha has a 6.5 inch heel and 2.5 inch platform. It is made in Italy and will ship on 19 July 2013. Sasha is available for pre-order through Brian Atwood's website for $1,495.
[youtube=http://www.youtube.com/watch?v=_ZndcwGBJDY]
The label has also recently posted a YouTube video showing Brian Atwood hard at work in his Milan studio. "I'm always thinking of new things," he tells the audience, "so I just love being surrounded by beautiful things." And with that brief comment (in English and Italian) the designer goes back to his day job of sketching high heels and feeling fabulous materials. Such a tough life.
See more images of the Brian Atwood pre-fall collection 2013 below.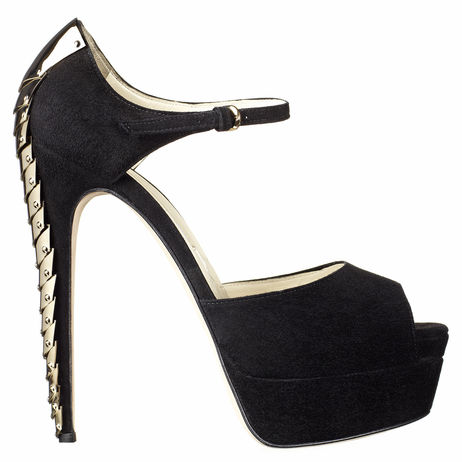 Rocyce, double platform (2 inch) Mary Jane with 6 inch razor-like heel in black suede. Available for pre-order from Brian Atwood's website for $1,995.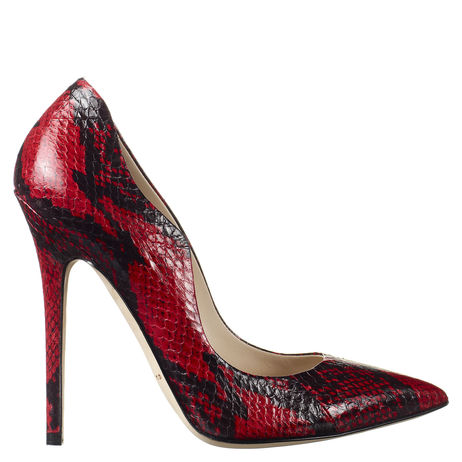 Contoured single sole pump in red python print Elaphe snake. Available for pre-order for $795 (and also available in gold metallic leather).
Brian Atwood hidden platform pump in violet suede, pre-order for $895.