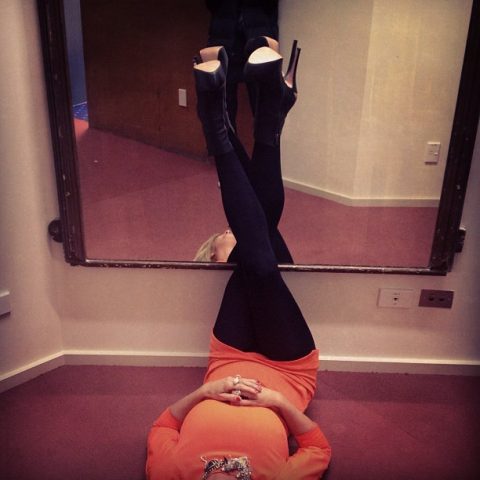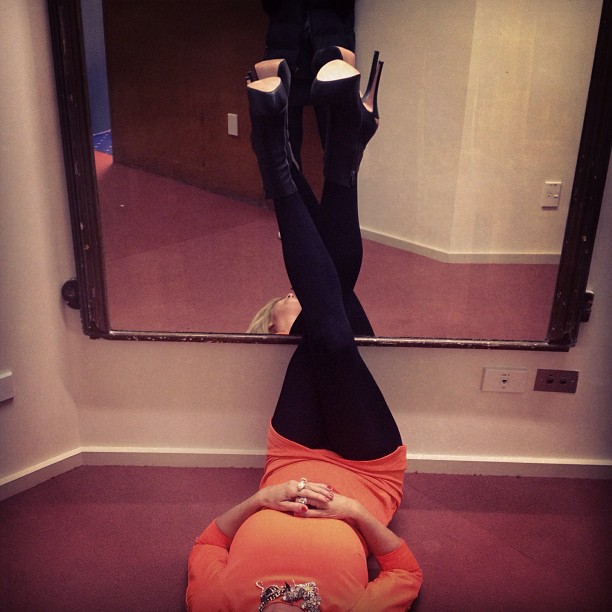 Supermodel Rachel Hunter probably knows a thing or two about high heels having spent over 20 years in them, on and off catwalks. Recently the delightful star New Zealander instagrammed this picture of herself in the recovery position, captioning the photo "sore feet :-)". It  might be unusual, but we think Rachel would know if it works or not!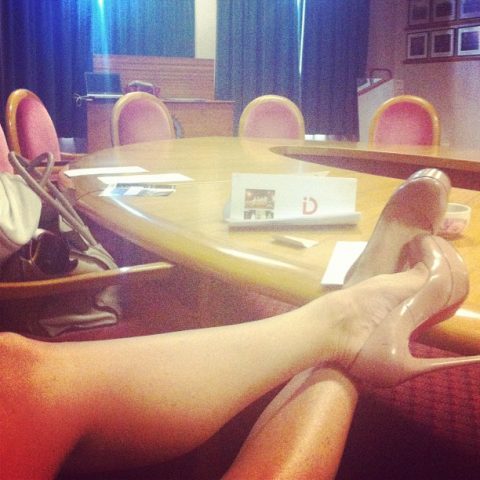 The boots are cute, but we think that a bit of instagram sleuthing has uncovered Rachel's favourite high heels of all time. We claim that they're these Christian Louboutin platform pumps. A few months ago Rachel snapped a picture of them at a board meeting that she said nobody else turned up to.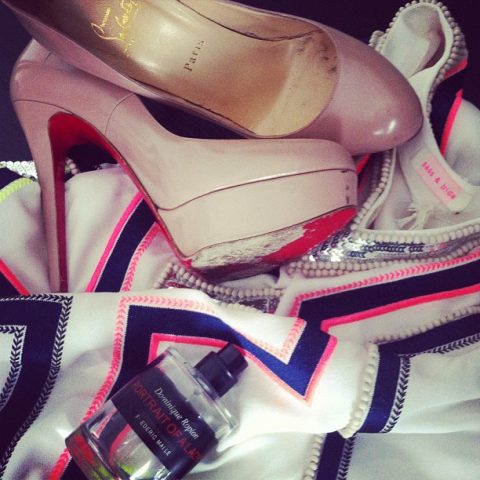 So how do we know that these are Rachel Hunter's favourite high heels? We're guessing of course, but they are the heels that she's pictured wearing in the cover picture on her official website. Another clue is this picture of her Louboutins that the star instagrammed late last year. They definitely look like she's worn them a lot!
For more pictures and news from Rachel Hunter, see Rachel Hunter's instagram account or her official website.