We don't know what it is but we're loving super cute brights at the moment and these hot pink wedges fit the bill perfectly. Although they are a stand out piece and guaranteed to brighten and shoe closet – or pair of feet lucky enough to be snugly encased in them – there's also something incredibly versatile about this design. Savvy fashionistas will know what we're talking about here – if you're the kind of girl who refuses to retire your shorts and maxi dresses when winter knocks and prefer to layer them up and transition your favorite items to the new season – you'll know what we mean by this versatility.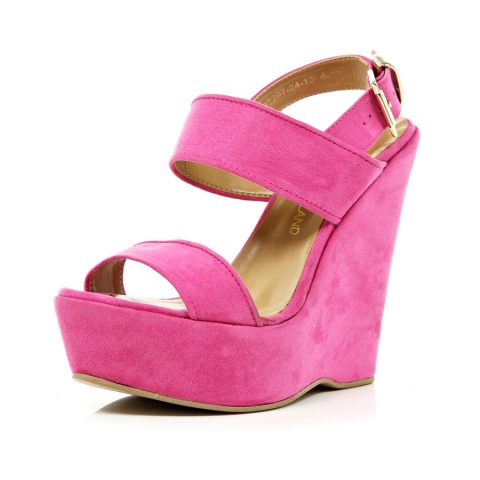 Yes they are a swoon-worthy pink. Yes they are an open toe. Yes, they are suede and therefore at the mercy of rain and snow and general winter nastiness. BUT, it's so retro cool to wear nights or cute little ankle socks with an open toe that we think these will do well in winter. And what's hotter than hot pink clashed wither serious blacks? Not much. And as for precipitation? Huh. Get us some shoe protection spray!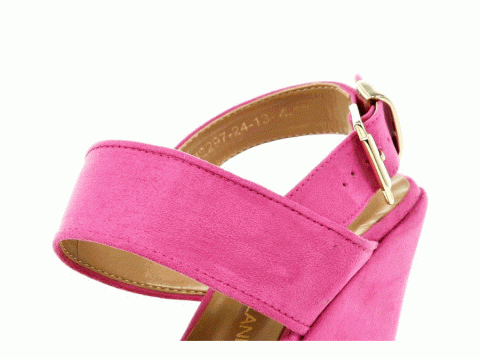 Of course when summer rolls round, these beautiful wedges come into their own. With a 13cm heel height they're comfortably towering and the double strap, sling back and buckle fastening screams out for some air (so more people can see and therefore admire them). But what we really, really love is the color. Race you to the store. $100 from RiverIsland.com.