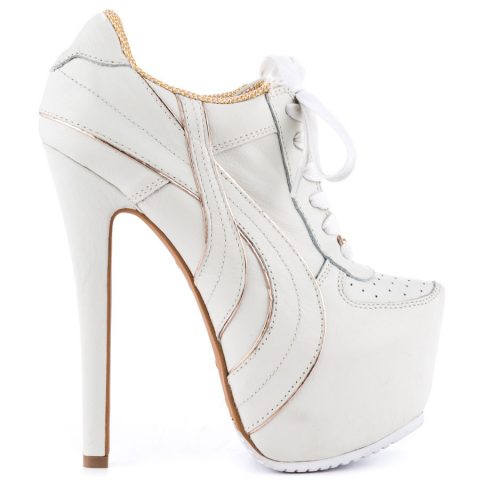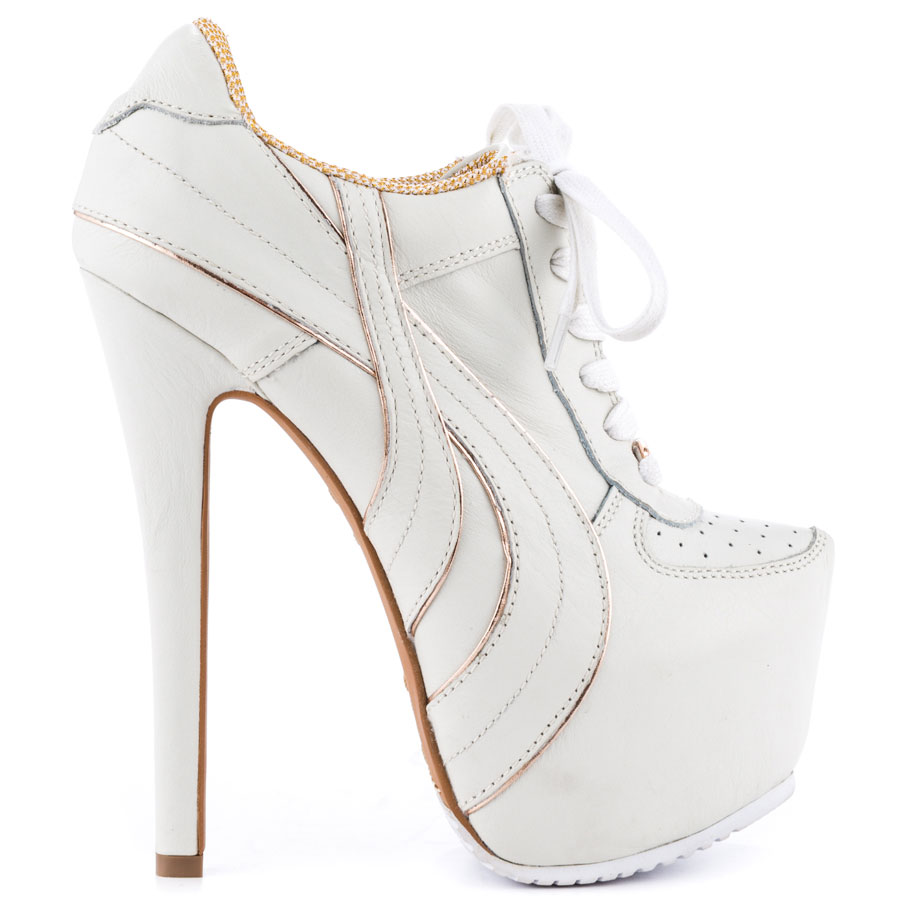 UPDATE, March 2016: this heel is no longer available in white and the link has been disabled. It is available in black only, and in limited sizes (see the link below).
Wedge heel sneakers have been easy to come by lately, but genuine high heel sneakers – where the sports shoe upper balances on a stiletto below – are harder to come by. That makes me all the more happy to have found the new Soothe heel from ZiGi Girl. This quality sneaker high heel has a leather upper and is available from heels.com for $169.99
.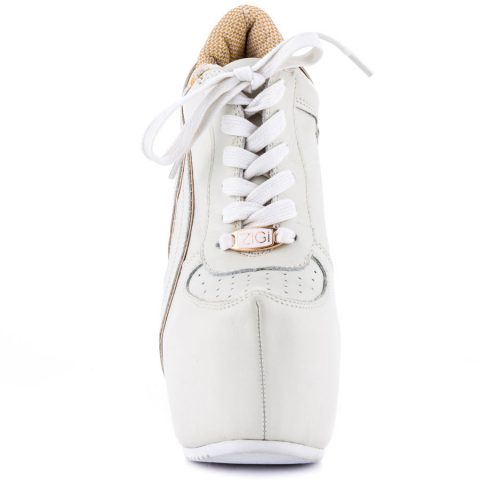 While we've covered other high heel sneakers before, quality is really what sets this shoe apart. It has a genuine leather upper on top of a sports-shoe type sole and a lace-up front. Best of all, the shoe has an eye-popping 6 1/2 inch heel! Fortunately a 2 1/4 inch platform offsets plenty of that so the shoe should be relatively comfortable as well as adding half a foot of height.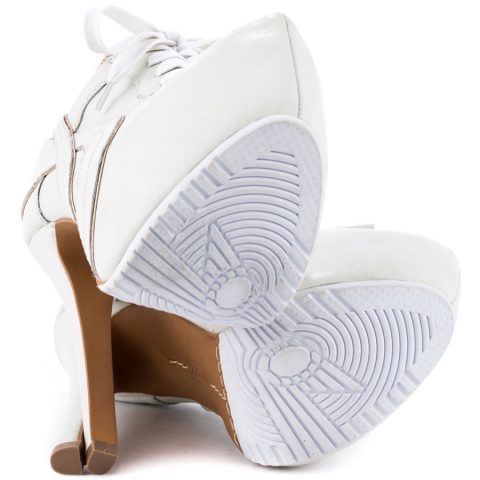 If you're worried about dirtying the white upper, this high heel is also available in black. Once again, the black version is available from heels.com for $139.99
 in size 7.5 only.