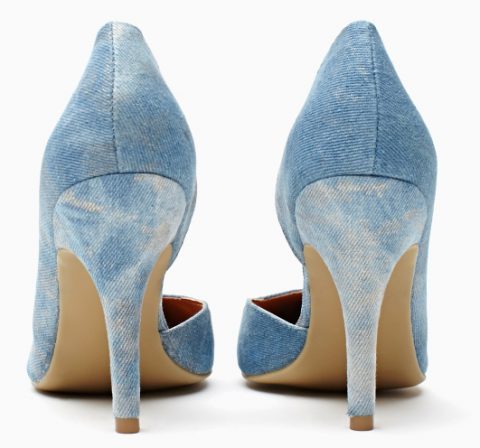 Everyone's comfortable in jeans, right? Our posts about denim heels have previously been very popular so it's great to have stumbled upon two new denim stilettos recently, one at each end of the market.
First up are these cute acid-washed denim pumps from Nasty Gal's Shoe Cult collection. Shoe Cult is the badass brand's very first footwear collection, and the truly unique acid-washed look is a great way to start.
The pointy toe denim pumps are fully lined with a cushioned insole and have a 4.5 inch tapered stiletto heel. You can snap up a pair from Nasty Gal for only $98
.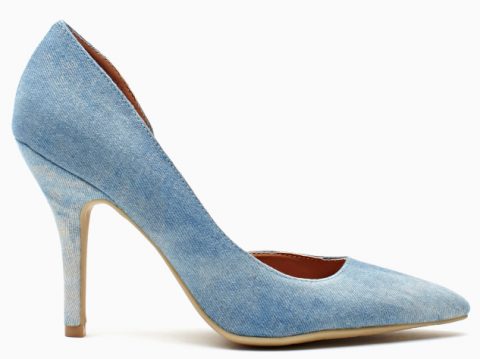 The designer end of the market is also embracing the jeans-for-shoes trend, as Bottega Veneta show with their denim black and silver strappy wooden platform sandal below. This gorgeous 4½" denim-covered spike heel has a leather sole with a 2¼" wooden centre platform. The upper is of coated denim canvas with a soft intrecciato leather lining and silver leather trim.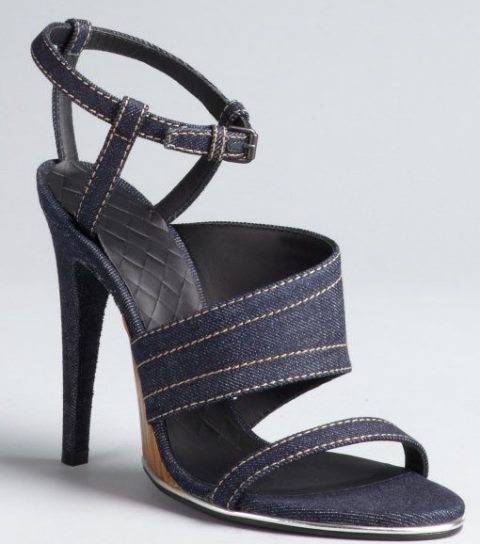 Bottega Veneta's new designer jeans high heel is available now from BLUEFLY for $455. It ordinarily retails for $750, so that's a saving of $295!