Anthony Vaccarello puts the spike in spike heels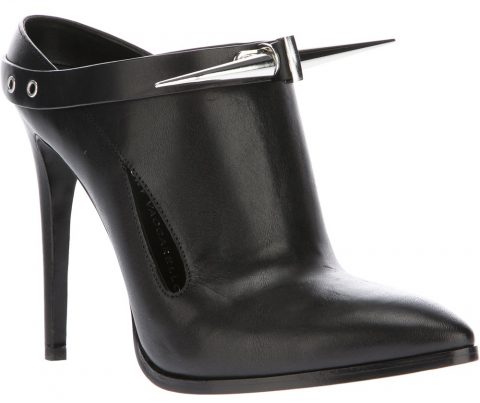 It's not particularly subtle but we're loving this spike detail that has found its way into a pair of Anthony Vaccarello's new season boots and pumps pumps. The silver-tone spike detail in the middle of the front of each of these high heels shows that their wearer is not to be messed with. But in a designer-chic kind of way.
Both the Anthony Vaccarello ankle boots with spike detail (top) and the pumps (above) have an 11cm heel (4.4 inches) and are made from 100% leather. The boots can be farfetched for $839.67 and the pumps for $749.70.