Ankle straps are definitely having a bit of a moment in the shoe-niverse this month with luxurious materials, precious metals, studs, spikes and embellishments abounding. No  longer merely a way to keep your beautiful high heels on your feet, straps are rapidly becoming the focal point of an entire designs.
These racy Cecily courts are a case in point. In touchable suede and in two classic color palettes – a sultry scarlett red and timeless black – what makes the high heel really pop is the thick ankle strap with cool metallic gold plating detail. The gold ankle straps serve to toughen up the soft suede and classic court shape which, coupled with the 4.5 heel means they're guaranteed to serve you well as the ideal finishing tough to any outfit. £29.99 from Missguided.co.uk.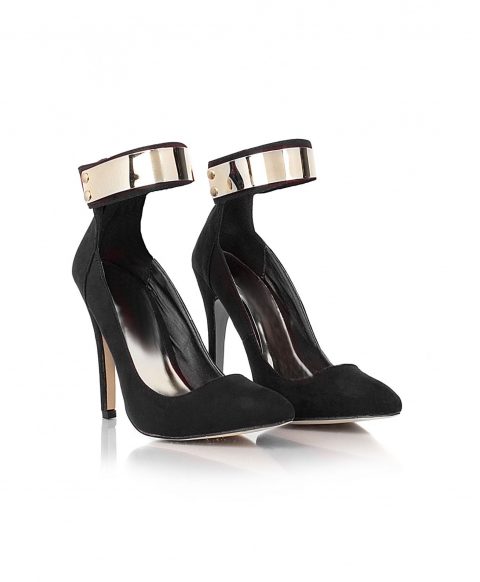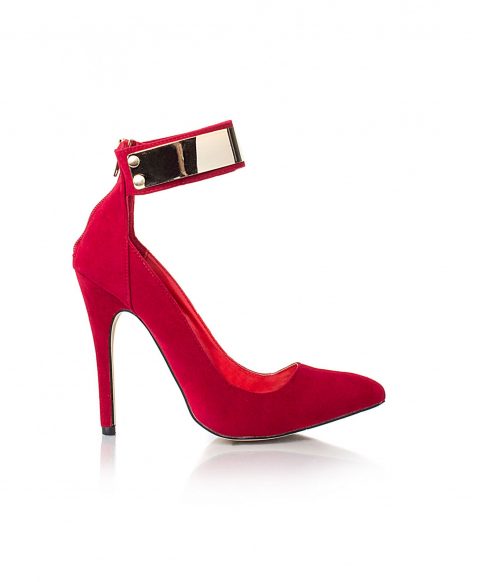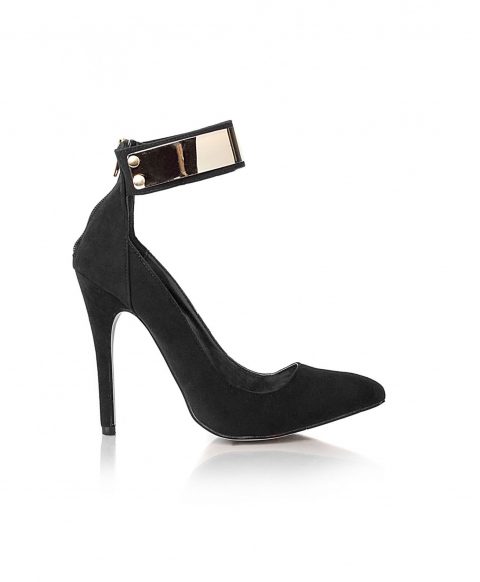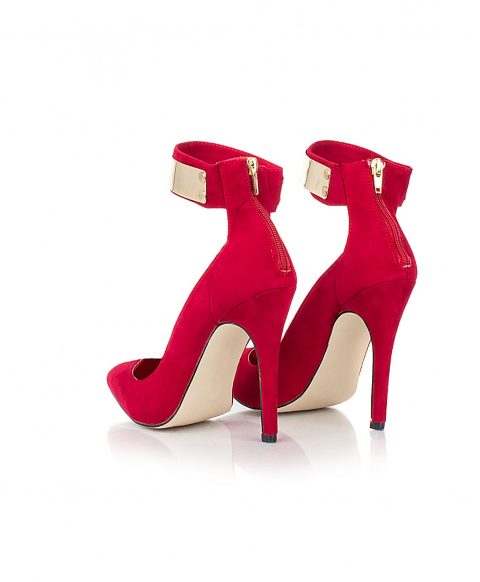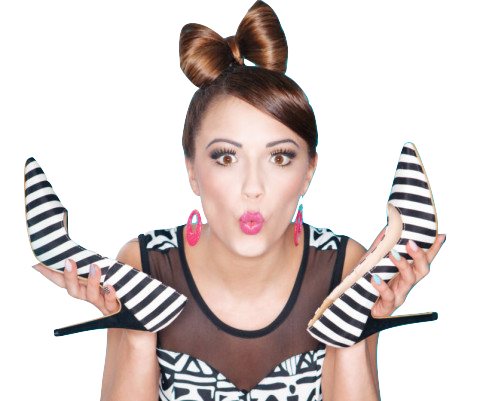 Do you adore high heels?
Subscribe to my free newsletter and get high on heels now!