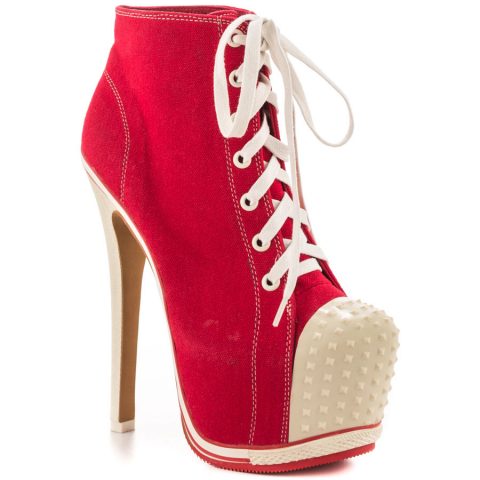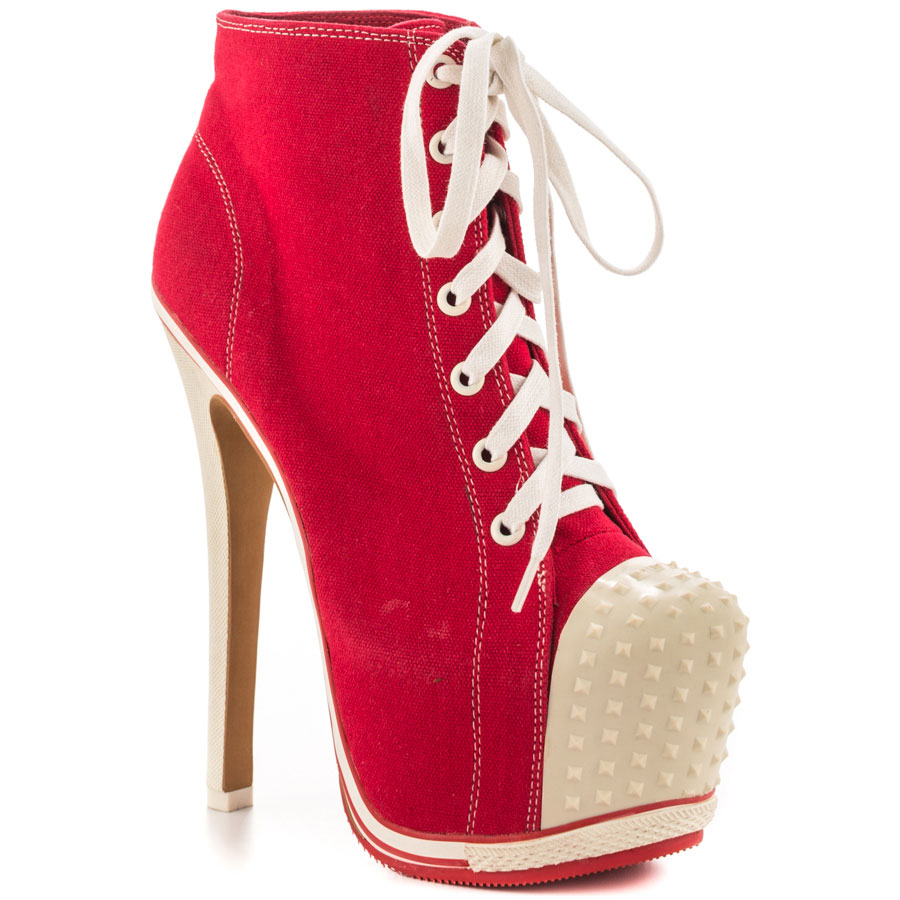 Sneaker high heels are a popular but hard-to-find commodity, which is why we've dedicated a page to some of the coolest stiletto sportwear that the web has to offer.
Today we can add to those selections with the new Salute heel from New York's ZiGi Girl brand. This awesome 7 inch sneaker has a 2.5 inch platform, meaning an effective heel height of 4.5 inches. And that's enough to turn even a short-arse into a 6 foot plus basketballer.
The new Salute has a canvas-covered upper and rubber soles and details, plus a lace-up sneaker-inspired front as you'd expect. You can pick up a pair of these hot shoes from heels.com where they're available in red
and also in black for $129.99
.