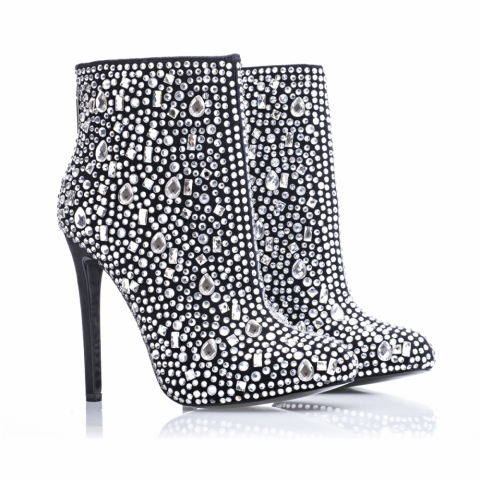 Hollywood screen icon Elizabeth Taylor is the inspiration for Mr Kandee's latest creation: a pair of dazzling, rhinestone-covered booties with a 4.7 inch heel. The booties are called Taylor – appropriately enough – and their blinged-out nature is in keeping with the headline grabbing behaviour of a star who spent five decades gracing the silver screen. Elizabeth Taylor may have died of congestive heart failure in March 2011 but she lives on through this hand-made creation from Kandee shoes. The Taylor bootie retails for £250 exclusive to the Kandee website.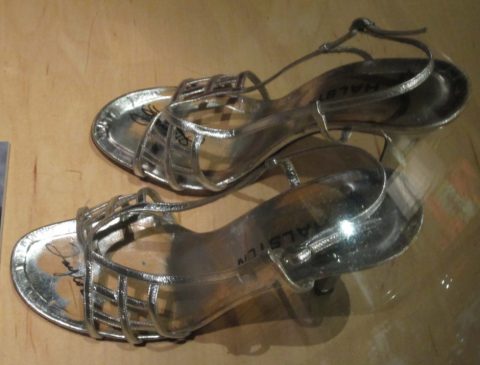 The silver colour of Kandee's Taylor bootie is reminiscent of a famous Elizabeth Taylor high heel, which we've pictured above. This pair of silver evening sandals were worn by Elizabeth Taylor in the mid-1980s when her focus had turned from making movies to AIDs awareness and prevention (Taylor co-founded the American Foundation for AIDs research in 1985, and established the Elizabeth Taylor AIDS Foundation in 1991).
This pair of Taylor's silver high heeled sandals were bought at a charity auction to raise money for sick children in Wales. They were added to the collection at the Bata shoe Museum in Toronto, Canada where they are currently on display. The shoes are signed by Elizabeth Taylor and came with a letter of authenticity. They were designed by American designer Roy Halston Frowick (known to all as Halston).