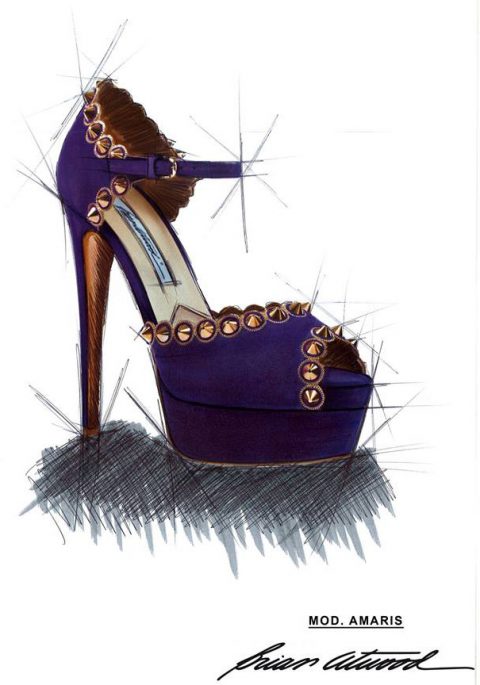 The magic starts with a sketch. A Brian Atwood collection starts with the shoe designer extraordinaire sitting down at his sketching desk in his Milan design studio. The desk is crowded with coloured pens and pencils, fabric samples and – naturally – high heels. Framed pictures line the walls. There are many bookcases too, no doubt full of inspirational-design-producing reading material. "I'm always thinking of new things," Atwood said on a video insight recently posted to YouTube (see below), "so I just love being surrounded by beautiful things."
Fast forward to the point where the sketch above has manifested itself into Atwood's Amaris platform Mary Jane, one of several highlights from the recently released Brian Atwood resort 2014 collection. The physical creation of these beauties has involved the shoes being assembled in Italy with the feature stud and chain detail applied by hand. After some sneak-peak pictures on social and mainstream media the heels are released into the wild, and Atwood returns to his sketching desk and starts over again.
The Amaris double platform open toed sandal has a 6 inch heel with a 2 inch platform. It is available now at the Brian Atwood website for $2,295. More pictures and a video of Brian Atwood at work follow below.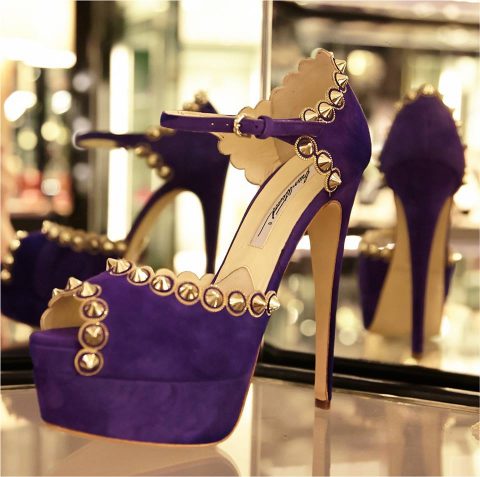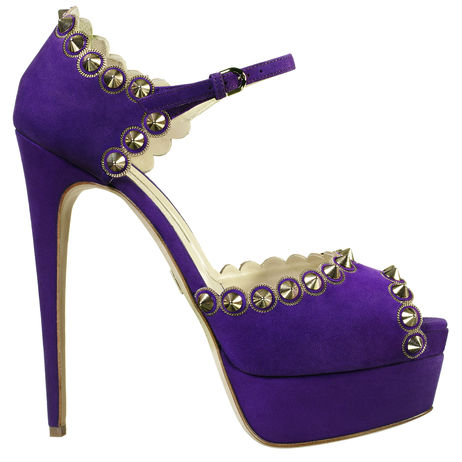 [youtube=http://www.youtube.com/watch?v=_ZndcwGBJDY]