Boots are the edgy highlight of Cesare Paciotti's Fall 2013 / 2014 collection. Our three favourites are all very different, but each has the same refreshing slice of attitude (in a designer chic way of course).
The most versatile of all the collection's boots is the black leather Luxy bootie, a zip up ankle boot that is covered with 5 leather strips with square-shaped studs. Luxy is marketed as being "for the rocker woman who doesn't give up elegance," and this is definitely a boot that could be dressed up or down easily as circumstances demand. Luxy has a 12cm (4.8 inch) heel with a 1.5 cm (0.6 inch) hidden heel and is available from the designer's website for $1,125.
Jump to the bottom of this post to see the boot being worn in a "Rock'n Romance themed picture.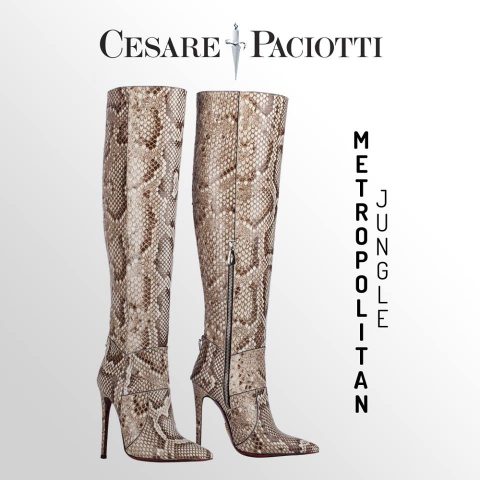 Second up is Alex, a knee-high python boot which invites the wearer to "embrace the metropolitan jungle." Decoded that means this is the shit-kicking boot to wear to blast the ignorant and inconsiderate out of the way in crowded city streets. Alex has a 12cm heel (4.8 inches), costs $2,830 and is hopefully clearing pavements of people who don't look where they're going in a city near you.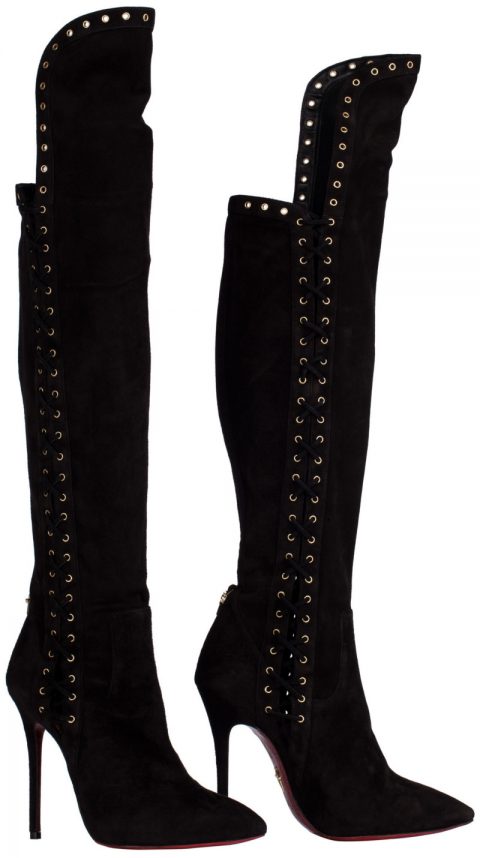 Finally, a seductress named Luxy awaits. This is not a boot you would wish to argue with, with its black suede outer and bustier like lacing. A 15cm (5 inch) heel plus tiny 15mm (0.6 inch) platform complete Luxy which retails for $1,580.
The Cesare Paciotti website has full details of the designer's latest collection. If you just can't get enough, we've more articles about the label too.