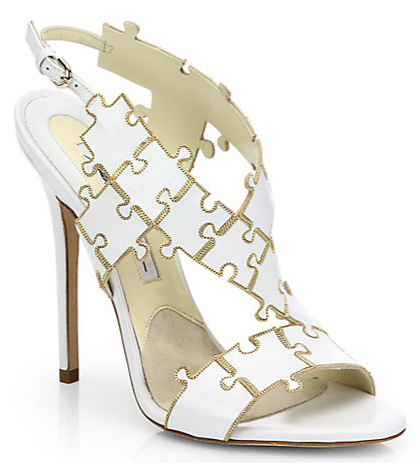 I cannot get enough of Brian Atwood right now. His latest divine creation is these leather puzzle sandals, a pair of high heels that look like they're made from jigsaw puzzle pieces. The concept is brilliant, the look is fun and the execution is predictably spot-on.
The Sommer leather puzzle sandals have a 5 inch self-covered heel and an adjustable slingback strap. The close-up shot below shows the delicate metal frame that frames the puzzle pieces. These Brian Atwood heels are currently brand new and available on pre-order only from Saks Fifth Avenue for $1,795. The estimated shipment date is no later than 4 April 2014.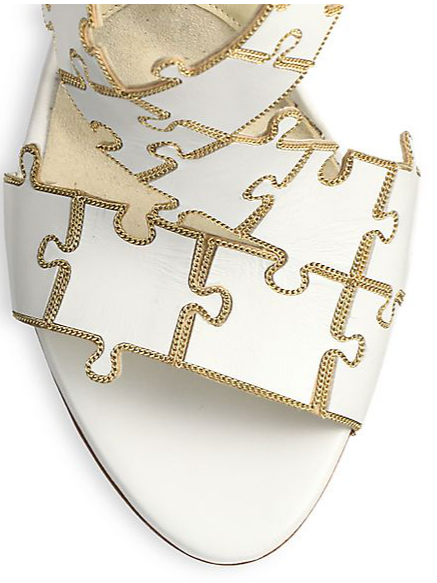 On a similar note, the last time I can remember something so unique in the high heel world was a few years ago now when Christian Louboutin put out his measuring tape sandals. These clever beauties (sadly no longer available) also took a household object and turned it into a wearable work of art. Check out a picture of the measuring tape high heels below.