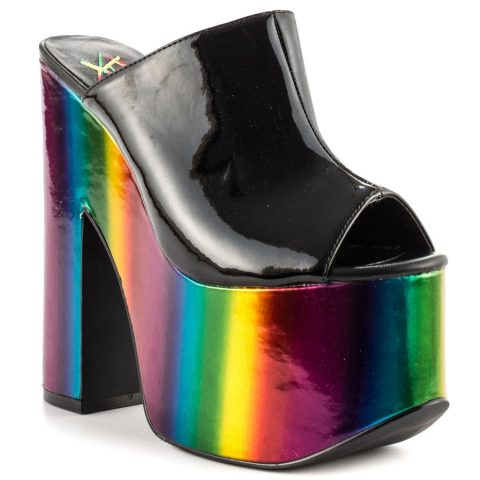 It's a rainy weekend in Sydney, Australia which means it must be time for the 2014 Sydney Gay and Lesbian Mardi Gras parade. I'll spare you the usual headlines ("Rain fails to dampen revellers' spirits"; "Sydney rains on rainbow parade" etc etc) in favour of a footwear focus.
Specifically a pair of new rainbow mules from YRU footwear called, appropriately enough, The Dream.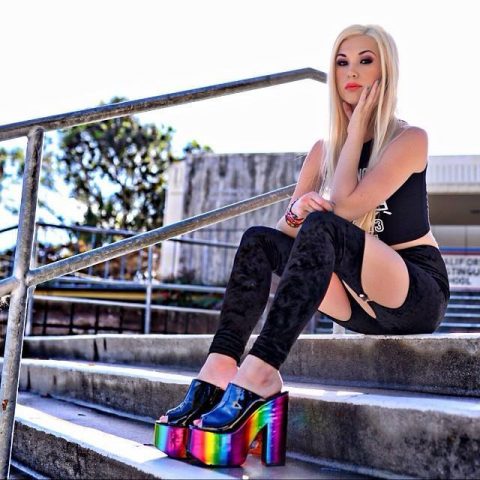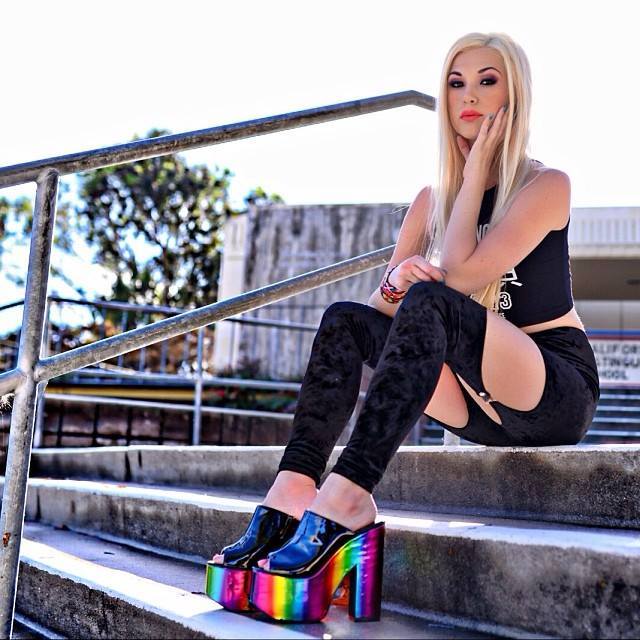 Update, February 2018: These awesome shoes were available for a mere $99.99 via heels in 2014 but are no longer for sale. The post below has been updated accordingly. If this position changes, we will add links to purchase these heels again. 
YRU is high on my list of shoe brands with crapola websites but in the spirit of tolerance it seems appropriate to overlook that right now. (YRU's website crime BTW is that it auto-plays music when you access the site and, even when you figure out that there's a hidden menu on the left hand side that allows you to turn it off, it comes back on again when you change pages. But I digress.)
Anyhowwwwwwwww… the rainbow has been the symbol of gay pride for generations, and the Dream comes fully equipped with a 2.5 inch colorful rainbow platform heel. Not only useful for celebrating diversity but smashing for splashing through puddles if the weather doesn't clear up.
The Dream was available in sizes 6-10 (whole sizes only), and there was also a version with a black and white checked sole as well.
Happy Mardi Gras to all!