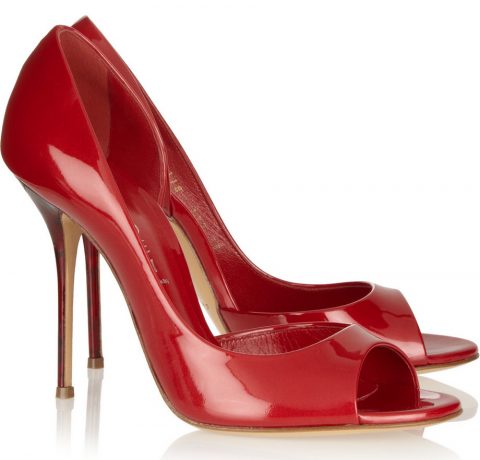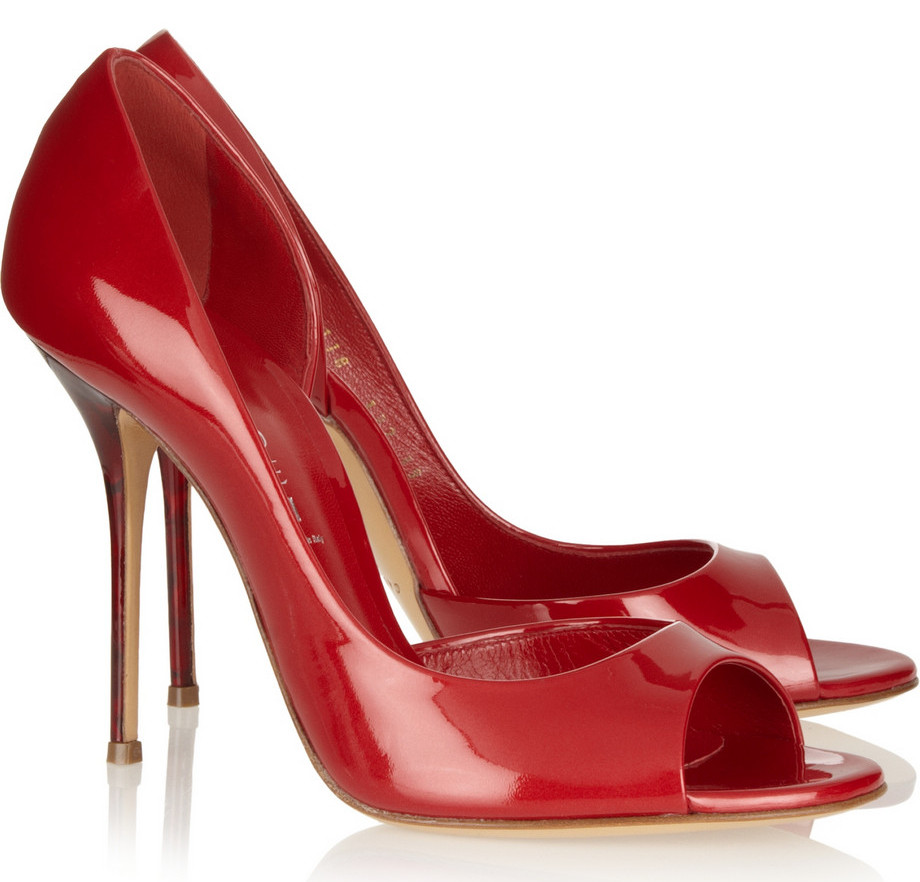 Shoe porn that you can actually walk in is the unicorn of the high heeled world: it sounds really awesome, but it's pretty damn elusive too. Too often the sexiest stilettos are so sky high they're best off in the bedroom, and more practical heel heights (ie those you can actually walk in) just don't scream "sex goddess" as much as "I can run in these for the bus."  Big name designers make a lot of sexy stilettos, but rarely in a height under 5 inches and that's too tall for the everyday goddess. But salvation is at hand or at foot, and it comes from Casadei.
Casadei makes these shiny red peeptoe pumps in Italy out of the finest patent leather. They have a cutaway side feature (known as the d'Orsay shape) and open almond-shaped peeptoe. The sexy shape and sexy color make these heels close to irresistible, but the best is yet to come: they actually have a reasonably manageable 4 inch marbled heel! That makes these sexy shoes wearable for both work and play, and sure to capture attention at both.
The Casadei peeptoes are available at designer discount site The OutNet for £187.50 (that's 55% off), but they're selling very fast. If red are not available in your size, we have shown this shoe in two more colors below: green (£161.25) and purple (£187.50, and with an even shorter heel).