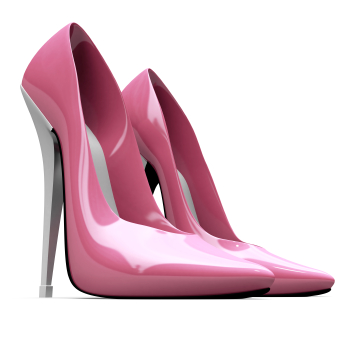 Here's a little something that might well surprise you: according to leading shoemakers, the hardest high heel shoe to make is actually the one that looks the most simple. Believe it or not, those in charge of high heel design at Christian Louboutin and Jimmy Choo have both labelled the classic, high heeled pump as the trickiest shoe to perfect.
This perhaps curious fact was revealed back in 2012 when Christian Louboutin told the UK's Metro website that "the most difficult style to do is the plain pump because it needs to look good on a variety of feet." A year later Sanda Choi, the then newly-annointed head designer at Jimmy Choo, agreed. " One of the hardest things to do is a plain pump, but just adding a millimeter here and there makes a difference," she confessed to New York Magazine.
Louboutin stressed that window dressing could not save a poorly designed pump, and compared it to having a good bone structure. "Make-up will make you look good but it helps if you have a good skeleton to begin with," he said. "You can add flowers and diamonds to a pump but, at the end of the day, the structure needs to be good."
While producing the perfect pump might not be easy, Louboutin and Choo have come as close as anyone to achieving it. In each case, their plain black leather pump is the top-selling shoe in their range, and retails for around $600. The shoes are called the Pigalle and the Anouk respectively and we played "spot the difference" with them when the Anouk was first launched in 2012.