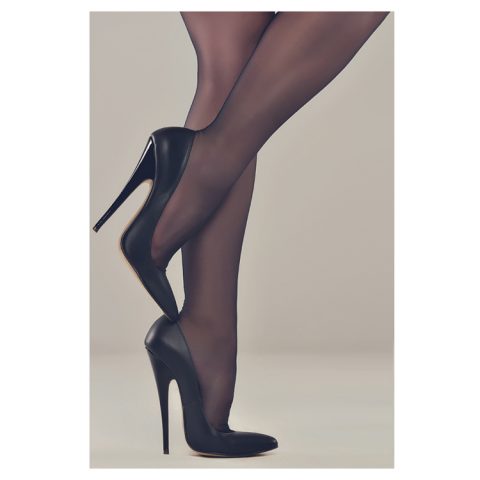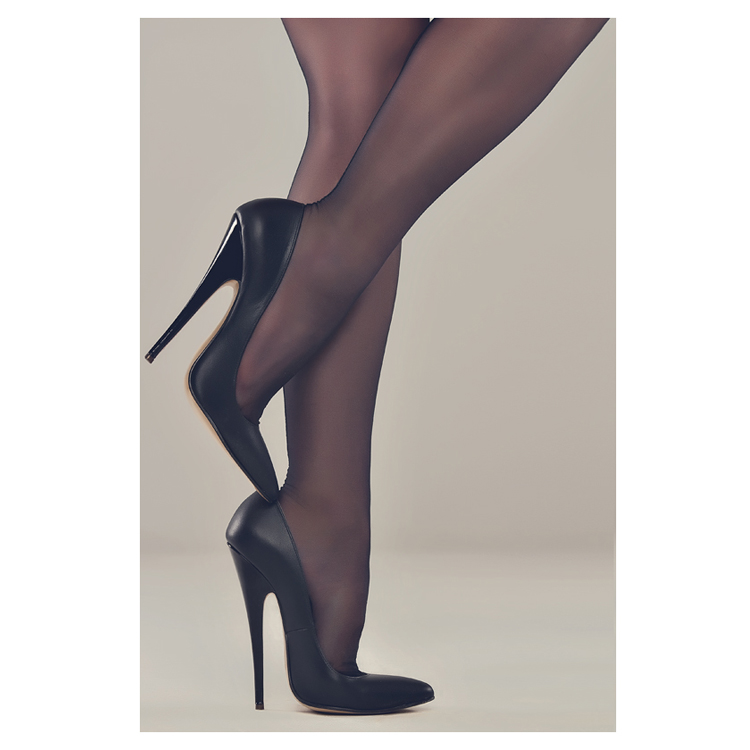 If you're looking for quality, hand made 6 inch high heels then Fabulously Fetish of London is a great site to consider. The heels are all hand made in a North London workshop by a team of craftspeople using the finest leather.
This means they do take a while to arrive after ordering and they're not cheap, but the quality product is worth waiting for and the shoes are a step above cheaper fetish brands such as Pleaser.
Constantinos Kyriacou, also known as Cos K, is the craftsman behind Fabulously Fetish and he boasts an impressive pedigree in the fetish footwear design business.
Constantinos has been designing 6 inch heels for over 30 years and was an original pioneer in the industry, including as a founder of the well-known and now sadly defunct Leatherworks shoe brand.
We're featuring two shoes by Fabulously Fetish today. The first is the bestselling Kiara black leather pump featured above.
This leather beauty costs £220 and takes 6-8 weeks to arrive. Like all Fabulously Fetish shoes, the sizing is UK size but there is a handy converter on the website. The heel height increases with size: a UK size 4 (US 6.5) has a 5.5 inch heel and a UK size 8 (US 10.5) has a 6.5 inch heel.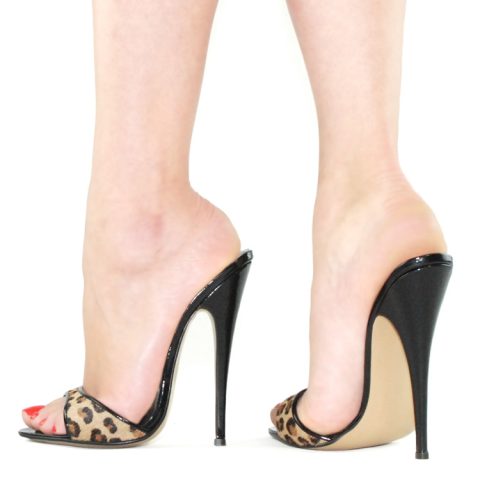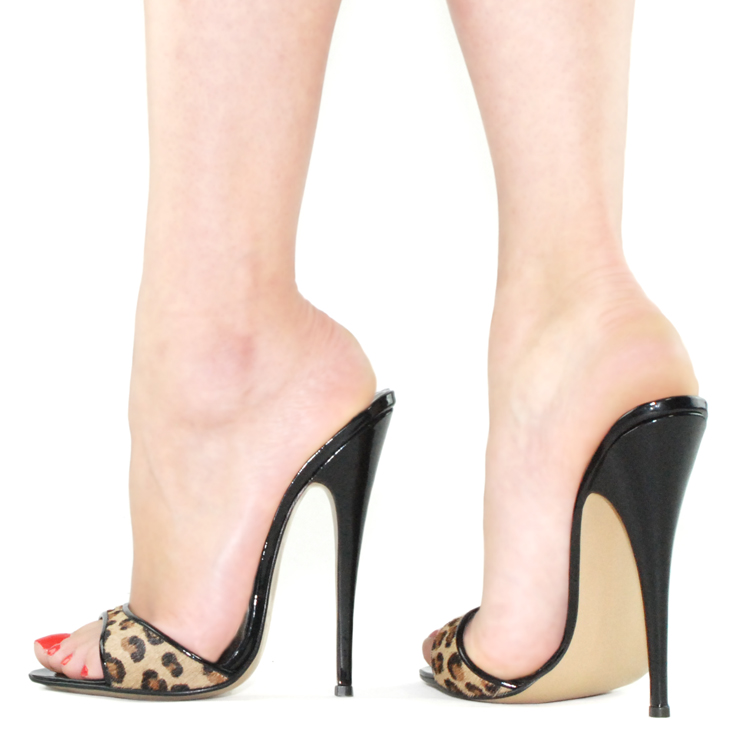 Our second featured shoe is a narrow-strapped 6 inch high heel mule, the ultimate in teasing fetish footwear. Called the Sakura, it is shown here in leopard hair on hide and black patent with beige resin soles and has heel heights like the Kiara featured above.
Sakura costs £205 from Fabulously Fetish.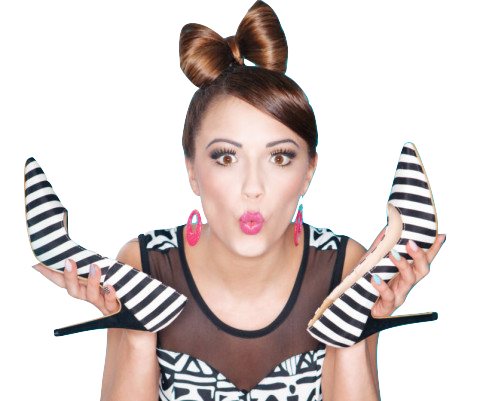 Learn to walk in high heels more comfortably
Master the skill of walking in heels without wearing them every day!