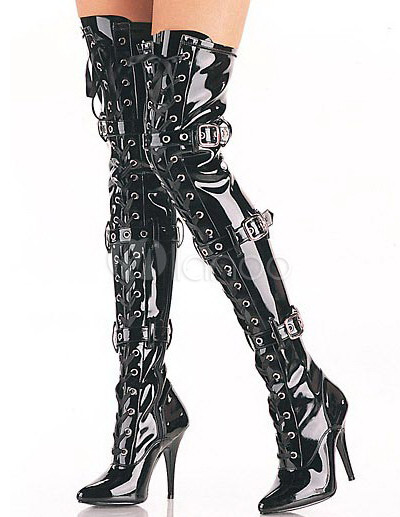 When it comes to sexy shoes, black over the knee boots are right up there. Hot thigh-high shoes need not cost the earth either, as these spicy numbers show. They have a 4.1 inch heel, with metal buckles up the shaft for the dominatrix look. Perfect for dress-up night, or for that change of career, these black thigh high boots cost $77.99 from Milanoo
.
If these boots aren't you're style, Milanoo has plenty more thigh highs in its range. We've pictured a few of the rest below.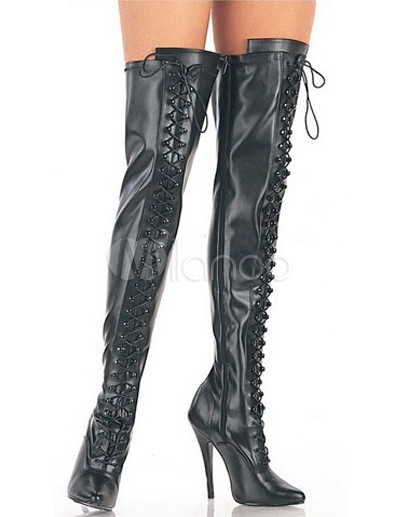 These boots have a convenient size zipper with a tie up detail on the front. They've also got a 4.1 inch heel and they retail for $71.99 per pair
.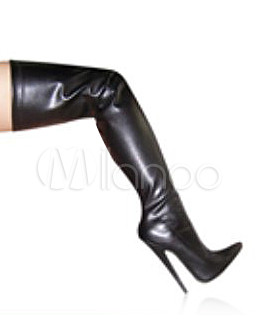 Nobody could claim these boots were anything but for pure fetishists or for wearing while lying down. The heel height is a ridiculous 18cm (about 7 inches). If you're game to embrace the madness, they are available now for $89.99
.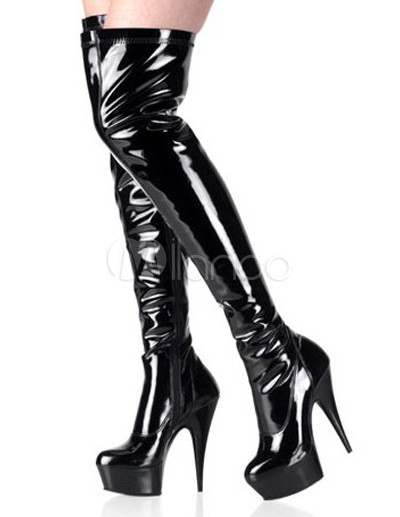 These boots will also have you far off the ground, but a 1.8 inch platform combines with the 5.7 inch heel to make for an effective heel height of under 4 inches! To get the sexy look without the ludicrous heel, you can pick up at pair for $87.99
.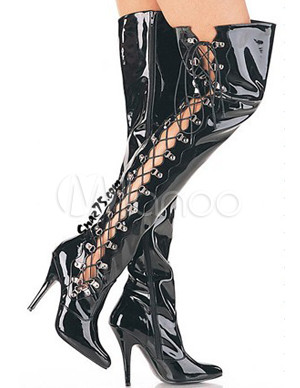 Our final black thigh high boot selection could be the sexiest of all. The feature of this boot is the open-lacing right up the side of the boots (a zipper on the opposite size makes getting in and out of them easy however!). With a 4.1 inch heel, you can buy a pair of these boots for $71.99.