New d'Orsay pumps from Guess are price point perfect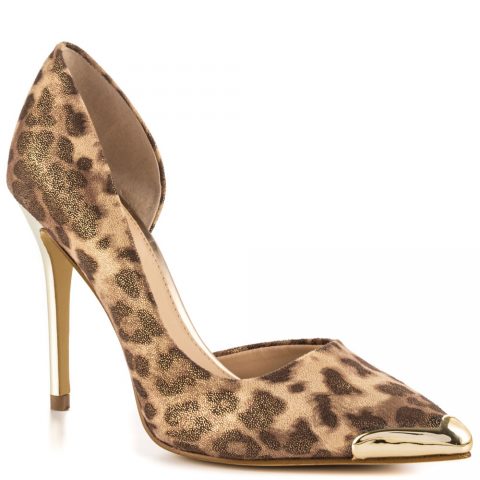 What's not to love about these new leather d'Orsay pumps which have just landed at heels.com? The pumps have a 4 inch heel, and are perfectly positioned in the market at $99.99
. The d'Orsay side cut-out and gold toe vamp are great features, and the heels are from respected label Guess.
You can pick up a pair from heels.com, where this heel has just landed in metallic gold leopard print
, dark blue suede
and medium red suede
, all only $99.99.