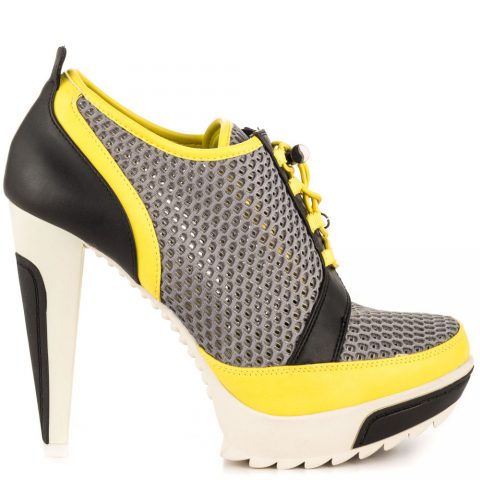 Nothing, absolutely nothing, seems to sell out more quickly than sneaker high heels. These are brand new to heels.com, and already sold out in some sizes. I'll happily predict they'll be gone by lunchtime.
The heels are called Wizard from BCBGeneration, and they're available now from heels.com for $129.99
. Also available in black.