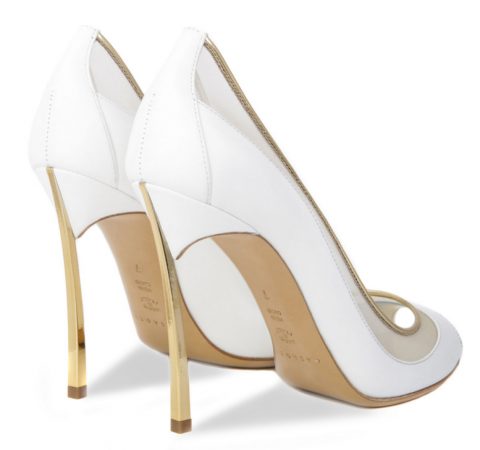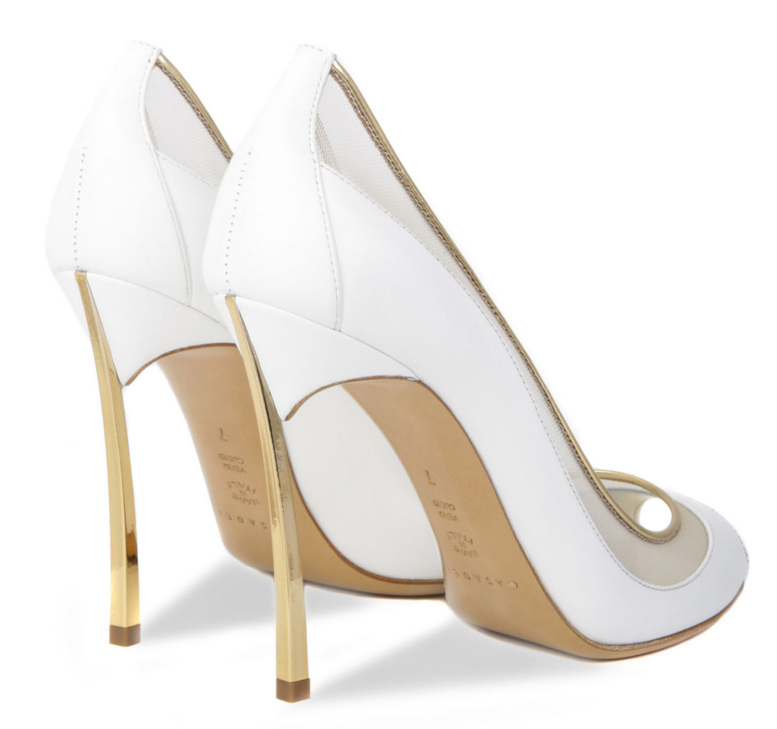 If the highlights of your wedding reception were the amuse-bouches or the $12 per head you spent on chair coverings, then you may have missed the mark. In truth, the rules of wedding planning are no different from the rules of everyday life: make sure there's plenty of alcohol, and spend the rest on shoes.
Casadei's bridal collection can assist with the latter. A mere €650 will get you a pair of the Blade Sheer, an exquisite white nappa laminated mirror-leather peep toe heel with sheer mesh panels and a gold trim.
The Sheer has a 4 inch version of Casadei's famous real steel blade heel, and is available online now from the designer's website.